A Black Market You've Never Heard of Hampers Climate Efforts
By Dave Smith, Business Director at Koura Global, member of the European FluoroCarbons Technical Committee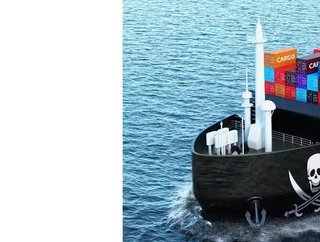 Dave Smith explains how climate efforts are hampered by the biggest black market you've never heard of and why it starts with the supply chain...
In 2019, the UK became the first country in the world to implement a net-zero target, after which government ministers have continued to announce policies where they can, such as in offshore wind and solar, to help push towards a zero-carbon world. At a global level, the Paris Climate Agreement went into effect in 2016 and, shortly after this, the adoption of the UN's Sustainable Development Goals. 
In the EU, we've also seen a concentrated effort by policymakers to help preserve the world for future generations – most recently with the ambitious European Green Deal. Falling under the F-gas regulation from 2015 is a quota system set in place to incrementally reduce the import and use of hydrofluorocarbons (HFCs) in the EU to 21% of what it was in 2015 by the end of 2030. This law remains pertinent to the UK as the Government has confirmed it will transfer over post Brexit. 
Although well-intentioned, the quota system and insufficient enforcement at borders have led to a growing black market for smuggled HFC refrigerants – such as R134a, R404a, and R407C – brought into Europe outside of the defined quotas set out in the F-gas regulation. In fact, companies all over Europe are potentially using illegally imported HFC gases to refill cooling installations, car air-conditioning, etc. These gases are imported through different methods, widely circulated and readily available. 
This has dire implications for businesses who may inadvertently participate in this black market and thereby incriminating themselves. By allowing illegal imports in their supply chain, they finance organised crime, risk severe reputational consequences and slow down Europe's green transition. Funding the illegal market means it will be more difficult to invest in R&D to find equally efficient, low GWP alternatives.  
The whole refrigeration value chain has a shared responsibility to act against those who seek to exploit the system, and while the quota system is admirable, it lacks proper enforcement. 
But it's not just down to the authorities to remedy the issue: everyone in the supply chain has a role to play. From production to its end use in construction, supermarkets, hospitality or automotive sectors, a HFC canister changes hands many times. A survey by international NGO the Environmental Investigation Agency (EIA) found that 83% of all workers in the refrigerants value chain know about the illegal trade of HFCs, and 72% have been offered disposable cylinders despite these being banned in Europe since 2007. 
(EFCTC), a coalition of five producers of fluorinated gases, recognises the problem and has set upon raising awareness and finding solutions. Unfortunately, there is no silver bullet, and the problem is accentuated further through the complexity of, and many different end users in, the value chain. It will undoubtedly take collaboration, awareness, and vigilance to effectively crack down on illegal products. This is why EFCTC has taken the first steps – first by launching an for reports of suspicious activity and most recently by launching in October 2020 the #SayNoToIllegalHFCs pledge. 
It is an awareness-raising campaign: a way of joining separate industries together under one collective force. It is also a commitment: signing the pledge is about taking on corporate or personal responsibility to do what you can to source HFCs through reliable channels. At EFCTC, we also see the pledge as a way for businesses to demonstrate to clients and peers in the value chain that they act responsibly and are committed to the highest ethical standards.  
We call on all actors in the value chain – from supermarket managers to hotel owners, to automotive garage workers – to join us and say no to the black market, which is working to undermine environmental policy. The black market in refrigerants can only be eradicated if everyone in the value chain takes their responsibility seriously and joins in the fight – will you join it?
If you are interested in joining the fight to #SayNoToIllegalHFCs, you can visit . Refrigeration & Air conditioning magazine endorses the campaign and calls for greater awareness of the issue.