Analysis: Amazon sets sights on in-house delivery, takes aim at 3PLs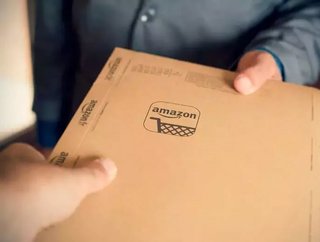 The logistics market has been rocked by reports that Amazon is preparing to launch a delivery service for businesses, positioning it to compete directly...
The logistics market has been rocked by reports that Amazon is preparing to launch a delivery service for businesses, positioning it to compete directly with the likes of UPS and FedEx.
The story was broken by The Wall Street Journal, which said that the ecommerce giant is to imminently launch the service, dubbed 'Shipping With Amazon' or SWA.
The new service will entail the online retail giant picking up packages from businesses and shipping them to consumers, said sources familiar with the matter told WSJ. Amazon could roll the programme out in Los Angeles coming weeks, said the report with third-party merchants that sell goods via its website, with a view to expanding the initiative before the end of the year
The impact of the story has been immediate; UPS – which reportedly carries about 30% of Amazon's shipments – and FedEx have both seen their share price slide.
The warning signs have been there; in a recent 10-k report, Amazon said: "We rely on a limited number of shipping companies to deliver inventory to us and completed orders to our customers. If we are not able to negotiate acceptable terms with these companies or they experience performance problems or other difficulties, it could negatively impact our operating results and customer experience.
"Shipping costs, which include sortation and delivery centre and transportation costs, were $11.5bn, $16.2bn, and $21.7bn in 2015, 2016, and 2017. We expect our cost of shipping to continue to increase to the extent our customers accept and use our shipping offers at an increasing rate, we reduce shipping rates, we use more expensive shipping methods, and we offer additional services."
Pointedly, the filing added: "We seek to mitigate costs of shipping over time in part through achieving higher sales volumes, optimising our fulfillment network, negotiating better terms with our suppliers, and achieving better operating efficiencies."
All the signs indicate that it is a case of when, not if, Amazon takes its delivery matters into its own hands, and 3PLs would be minded to brace for imminent activity.
"This could be a very quick roll out for Amazon, starting in America and then potentially extending to UK and Europe," Stuart Higgins, Director – Retail at BearingPoint, tells Supply Chain Digital.
"Amazon already offers delivery services for its marketplace customers to transport shipments from the suppliers to Amazon fulfilment centres. This proposed extension would simply mean extending the Amazon vehicle fleet to provide capacity to challenge other hauliers as the systems and planning capability to fulfil the service is already there and proven."
While such expansion of its delivery network would represent a significant outlay for Amazon, it is an organisation with sizeable cash reserves that has shown it is comfortable with low margins and is prepared to incur losses to establish new business ventures.
SEE ALSO:
"That should be a salutary warning for those currently competing in the third-party logistics market who should see this move as a threat to market share," adds Higgins.
The move towards an in-house delivery network is in keeping with growing importance of controlling the 'last-mile' of shipping fulfilment and would likely be welcomed by consumers, says Bobby Shome, Global Business Director at Centiro.
"In launching its own delivery service in the US, Amazon has signalled just how important the last mile has become in the online delivery jigsaw," he comments in an email exchange with Supply Chain Digital. "No matter how advanced their ecommerce platforms are, if retailers struggle to deliver the goods, they will struggle to build and maintain a customer base.
"Research from YouGov last year found more than half (55%) of adults believe that the retailer should be responsible for resolving any issues surrounding deliveries, so the onus is on the likes of Amazon to take action. Through taking back control of its last mile and having improved visibility into its delivery network, Amazon is setting itself up to protect its brand reputation and guarantee customer delivery promises are met."
Amazon's desire to provide the best in consumer convenience should come as little surprise, says Rupal Karia, managing director of Fujitsu UK's retail and hospitality operations, who says the company is setting "new standards" when it comes to grocery delivery, citing its recent acquisitions of Whole Foods, which married the grocer's physical presence and the company's online prowess.
Addressing Amazon's new fast-track service in the grocery space, Karia says it is providing consumers with the freedom to choose the channel that most suits their needs, whether it be physical or online – something he says consumers "value above everything else".
"This is something that other retailers must seek to mirror. Our recent study highlighted that that 8-in-10 consumers would spend more with retailers that have a better technology offering. With many consumers prioritising flexibility even over cost, retailers have a great opportunity to capture consumer loyalty and increase their revenues – but only if they can offer the up to date technology experience that customers want."
So, then, it is a decision very much borne out of matching the demands of consumers. The outsourcing of delivery is an awkward fit for a company keen to manage their customers' complete journey – from their online basket to their front door.
"Amazon is not, as many believe, a retailer. Rather they are a provider of platform solutions," says Higgins.
"This move by Amazon simply underpins their current offer by enabling them to access significant additional volume as a means of driving efficiency and reducing cost to further attract platform customers."
Amazon – arguably the most significant disruptor in the history of ecommerce – is getting ready to change the game again.