Accenture finds ESG divide between CEOs & procurement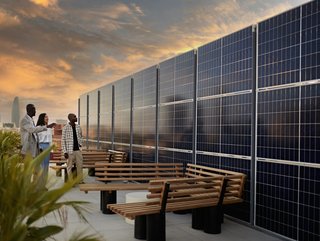 Accenture study into ESG delivery by procurement teams finds that CEOs over-estimate their organisation's ability to deliver on key social targets
Procurement teams may be on the front line of the corporate sustainability drive yet the function is not being equipped with the strategy, expertise, tools and incentives to deliver on net zero goals, according to a new report from Accenture.
The report, Sourcing a Sustainable Future, was a joint effort between Accenture and HFS Research, and involved a study of 350 enterprise leaders, including Chief Procurement Officers (CPOs).
It found that, although procurement teams are adopting a sustainability mindset when sourcing and securing goods and services through the supply chain, there is a disconnect between what's required of them on this front, and how empowered they are by C-suite executives to actually deliver on sustainable sourcing.
Among the report's headline findings are:
As much as 90% of an organisation's ESG risk is made up of scope 3 emissions.

More than 50% of CEOs see sustainability as a top-three procurement priority.

Just 22% of procurement leaders see sustainability as a top-three procurement priority.
Most CEOs over-estimate the ability to meet green goals
The study also found that while 60% of CEOs see the need for sustainability, most overestimate their organisation's ability to adopt such practices across the business.
Also, just 27% of organisations say they see their CEO or board supporting sustainability, and even fewer (12%) see those same CEOs or boards leading the effort.
Just 40% of organisations have dedicated sustainability teams, the report found. It also revealed that one-third say procurement is actively supporting their organisation's sustainability efforts.
"To drive real change, leaders must champion initiatives at every level of the organisation," Accenture says. "Leaders also need to better align with their leadership peers across different areas of the business."
It added: "Over half of organisation leaders outside of procurement see sustainability as a top-three procurement priority, while only 22% of procurement leaders feel the same way.
"Leaders underestimate the level of work that needs to be done to enable sustainability in procurement processes and teams."
Most companies spending just 2% on ESG - Accenture
Accenture says this claim is borne out not only by the fact that, on average, companies are spending less than 2% on ESG activities, but also because almost half (48%) of leaders don't see this situation changing, with some even believing the figure might fall.
The report concludes that leaders need to "think bigger and more holistically to turn sustainability aspirations into action".
Accenture says: "For all the talk about striving to be green, what has become clear is that sourcing and procurement are integral to an organisation's sustainability agenda, and preparation is key.
"Procurement is well positioned to enable sustainability. Managing scope 3 emissions and social risks can feel overwhelming, because it requires companies to influence ESG factors outside of their operational control, but to drive sustainability, you need to reset expectations and begin taking key actions."
Accenture says that among the actions companies might take are:
Transitioning to renewable energy
Being thoughtful about when to travel for in-person meetings
Electrify fleet, or pursue electric last-mile strategies
Transitioning from carbon-intense delivery (air) to less harmful modes of operation