Supply Chain Risk Management
A manufacturers' maturity model for supply sustainability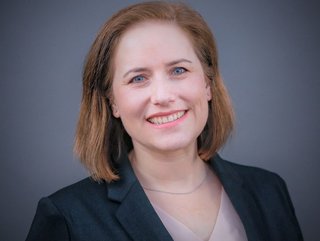 Cally Edgren is Director of Sustainability at Assent, the supply chain sustainability management solution used by manufacturers.
The first step to deepening supply chain sustainability maturity is understanding where you're at today, says Cally Edgren of Assent
As regulations and market pressures change, your supply chain sustainability program has to continually evolve. Programs at low stages of maturity create risks for manufacturers, such as:
Regulatory non-compliance — May result in legal consequences and fines or blocked market access
Loss of customers — Doing business with a non-compliant supplier puts customers at risk
Loss of investors — Investors have an obligation to ensure a good return on their assets, which are threatened by legal action, litigation, or loss of customers from non-conformity
Loss of consumer confidence and reputation — Consumers want safe, responsibly-made products
Lack of awareness of new requirements — Reacting to requirements instead of planning ahead creates risk and could result in excess inventory and lengthy redesigns
A mature supply chain sustainability management program helps manufacturers avoid these challenges.
What does mature supply chain sustainability look like?
The maturity model starts with compliance because it is the foundation for business success and market access. If you don't comply with regulations, you can't sell your goods — it's that simple.
But, the maturity model has moved beyond traditional product compliance, and it expects more from your business than ever before. It's no longer just about the chemicals or materials going into your products. Businesses are now being held to a higher standard of sustainability, where they are responsible for knowing about the labor that actually assembled the parts, or the impact their production has on the environment and the communities around them.
We're seeing regulations shift toward a greater focus on supply chain sustainability. The Uyghur Forced Labor Prevention Act (UFLPA) aims to remove goods made with forced labor from the supply chain, while many states have restricted PFAS usage due to its potential impact on human health and the environment. In addition, greenwashing has become less tolerable or even illegal as regulators crack down on false sustainability claims. You can no longer simply say your products are sustainable; you need defensible proof.
As businesses progress on their sustainability journey, they must move beyond basic compliance and begin to address new and emerging ESG trends and requirements to deliver a defensible supply chain sustainability management program that:
Avoids disruption through insights into upcoming regulations and market pressures
Features strong supplier relationships
Has centralised supplier due diligence, including research into new suppliers and risk information that's visible across teams and business units
Offers a systematic supplier engagement plan based on industry best practices for lower supplier fatigue and higher efficiency
Provides complete visibility into their risks across the supply chain with deep supplier data (including information that goes beyond tier one suppliers and part-level data)
Engages leaders at the highest levels (the board of directors, c-suite, and other leaders)
Quickly flags new regulations and other disruptions so they can rapidly adapt
A 2020 report from McKinsey states that on average, companies can expect losses equal to almost 45% of one year's profits over the course of a decade due to supply chain disruptions.
When you're at a low stage of supply chain sustainability maturity, you're at risk, so how can you tell if your program could use improvement?
You haven't evaluated your program in recent memory
You're not fully aware of a regulation or a supply chain risk until it's too late
You don't have deep insights into your supply chain — you can't tell if a supplier presents a risk or not
You don't have strong relationships with your suppliers — they're tired of receiving too many surveys from you on topics that are irrelevant to what they're selling you
You can't quickly respond to new challenges, such as PFAS restrictions
Recent developments regarding 3M offer a perfect example to support that last point. In December 2022, the manufacturing giant announced it would stop manufacturing and using PFAS by 2025. 3M supplies thousands of companies in dozens of verticals. If its customers don't start finding alternate parts or manufacturing equipment now, they'll be subject to massive supply chain disruptions.
Moreover, a lack of deep insights into your supply chain and a distant relationship with suppliers creates risk. You don't know what supply chain disruptions lurk there, and you don't know if your suppliers comply with the latest regulations or standards. They might be using chemicals, substances, or unfair labor practices. As their customer, you're liable for their actions (or lack of action, as the case may be).
Deepen supply chain sustainability
The first step to deepening supply chain sustainability maturity is understanding where you're at today. Assent's free tool evaluates six critical elements of supply chain sustainability maturity to help you move further along your supply chain sustainability journey.
Your maturity score will guide your next actions. Manufacturers with lower scores will work on strengthening their programs by gaining supply chain visibility to understand their risks. They'll forge stronger relationships with suppliers to avoid disruptions and avoid unpleasant surprises. Additionally, they'll improve their agility to recognise when a risk could affect them and what steps to take to mitigate it.
Manufacturers with higher scores will regularly monitor the market to ensure no risks are lurking that could impact their market position. They'll also leverage supplier scorecards, if they're not doing so already, to make certain that suppliers and partners uphold commitments, carry out responsibilities, and meet expectations.
There's no better time than now to deepen your supply chain sustainability maturity. Waiting only puts you further at risk for supply chain disruptions and other risks such as financial and reputational damage. Your competitors aren't waiting, so don't miss your opportunity.
Cally Edgren is Director of Sustainability at Assent, the supply chain sustainability management solution used by manufacturers.