5 minutes with: Stuart Broadley, Energy Industries Council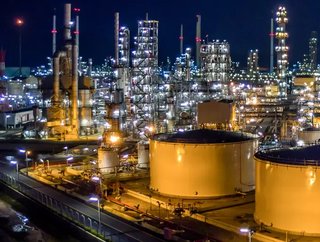 With net zero now a real goal, what of energy sector? EIC CEO Stuart Broadley reveals the challenges that lie ahead for oil and gas firms
What is 

the EIC? 
The EIC is the UK's largest energy trade association, and was set up in 1943. We have around 800 members, who are mainly UK energy supply chain businesses. We're here to help members understand the fast-changing energy market, and - as is increasingly the case - to diversify from their current sector, which might be oil and gas, into other sectors such as nuclear or renewable or hydrogen. This is a big part of what companies are having to do now.
How has Covid-19 changed the energy landscape? 
All energy markets and energy sectors -  as well as transport and industry generally - are growing fast as they rebound from the pandemic. But almost all supply chains are at crunch time, and plus we're in an inflationary boom, in that there's strong growth plus a push on prices. I've not seen anything like it before. In some ways, the biggest limiting factor on growth will be a lack of ambition. Those that are not brave enough will miss this opportunity.
How is sustainability affecting the energy sector?
A lot of supply chain companies will still want to participate in the oil and gas business, because there will be strong demand for both for many years to come. According to EIC data 70 per cent of the world's energy spend on all new projects over the next five years will still be oil and gas.
But many companies we deal with are reluctant to say they're an oil or gas supplier or operator. We tell them it's all about the messaging: staff, shareholders and customers must see that these companies are themselves on a journey - that the oil and gas industries are all part of the transition process. 
Does the EIC play any role in procurement?
Yes, we have the EIC procurement guide, which is a directory of suppliers and contractors in the UK energy sector. The guide is a one-stop shop for operators and contractors, both in the UK and overseas.
How do fossil-fuel energy companies move to net zero?
The first thing to point out is that 87 per cent of the world's oil and gas production is down to national oil companies, which are linked to countries such as Saudi Arabia and UAE. These countries are keen to be part of the solution, not part of the problem.
As far as the international oil companies are concerned - BP, Shell, Esso and so on - the move to net zero involves the same steps as it does for everyone else: looking at scope one, two and three emissions, and using technology to decarbonize and to achieve net zero in their own operations, as well as those in their value chain. 
In terms of being involved in the production of oil and gas, the international energy companies are looking to diversify their portfolios. They are increasingly looking at renewables like wind and solar, and are leading the way on developing hydrogen and carbon capture as revenue-generating industries.
But all this will take time. The life-cycle for some of the projects in which oil and gas companies are involved can be as long as 50 years, so they can't just change overnight. 
But one thing is for sure: international energy companies will be critical to us achieving the goal of 2050 net zero globally. They are taking these targets very seriously and doing everything they can to move things forward. 
How long will it be before no one is using oil or gas?
All the projections say gas will still be a major fuel right the way through to 2050. A lot of gas will be used for the production of blue hydrogen. This is when natural gas is split into hydrogen and CO2 and the CO2 is captured and stored, which mitigates the environmental impact on the planet. I think there will be strong demand for gas in almost all scenarios. 
Oil is the one where there seems to be more hope for a faster reduction in production volumes over the next 20 to 30 years.
But there are no scenarios that say oil will stop production in that period. Oil is used in almost everything around us in our day-to-day lives. There's just not the technology to replace all of those applications. 
But whatever happens, renewable tech will be the big winner over the next 20 years. Companies not yet participating in renewable power-generation industries should look to those markets to grow into. The margins are not that high at the moment but the scope for growth in revenue terms is huge.
What do you most enjoy about your job?
We work across all stakeholders - governments, operators, developers, utility companies, ministries, and boardrooms of large and small companies. This means we are very lucky to work with many of the key thought leaders around the world at any one time. We get early insights into what's happening, what people's views are on directions of travel, how policies are evolving, and so on. It's an exciting time. We have never had this much potential for change, growth and opportunity.