Supply Chain Risk Management
Yusen Logistics continues Asian expansion with new warehouse in northern Vietnam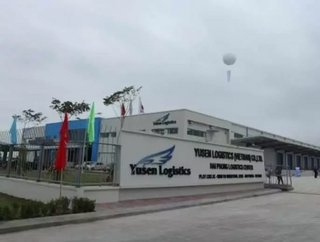 Follow @SamJermy and @SupplyChainD on Twitter.Yusen Logistics has established a logistics campus on a 100,000 square metre plot in Hai Phongs Dinh Vu In...
Follow @SamJermy and @SupplyChainD on Twitter.
Yusen Logistics has established a logistics campus on a 100,000 square metre plot in Hai Phong's Dinh Vu Industrial Zone, in northern Vietnam, in line with the company expansion program in South Asia.
The campus comprises a 12,000 square metre warehouse, a 23,870 square metre empty container depot with storage capacity for 3,000 TEUs and a vehicle yard. Yusen Logistics Vietnam's (YL-VN) former Hai Phong Port offices have been relocated to the campus, bringing together Customs clearance, freight forwarding and sales functions into a single location, enabling YL-VN to provide comprehensive one-stop supply chain solutions.
Hai Phong boasts a plentiful labour force and infrastructure developments such as the industrial complex and a motorway network is being rapidly implemented. Recent years have seen an increase in the number of Japanese corporations involved in electronics, electrical products, automobiles and chemicals expanding into local markets.
Dinh Vu Industrial Zone occupies a key strategic position for international logistics, located adjacent to Hai Phong Port and in close proximity to the Lach Huyen Port development. In order to expand its base in Hai Phong; where demand for logistics is forecast to continue to grow in future, YL-VN has established a new warehouse in the industrial zone.
This new facility offers general warehousing, bonded warehousing and container freight station (CFS) warehousing. The only multi-purpose warehouse in Hai Phong, it can fulfil customers' wide-ranging logistics requirements including imports of raw materials and parts, shipping of finished goods and buyers consolidation.
At the opening ceremony on 12 November, Yusen Logistics President Hiromitsu Kuramoto spoke of his ambitions for the region. He said: "As we prepare for increased economic integration with ASEAN, the establishment of a global logistics network that exceeds national borders will become necessary.
"It is our intention, through the expansion of our business, to contribute to the economic development of Hai Phong City."
Makoto Minoda, General Director of YL-VN, added: "After Hanoi and Ho Chi Minh, we have chosen Hai Phong as our third logistics base. We established this facility to enable us to provide high-quality services that fulfil our customers' requirements."
There is space to park 100 trucks and the warehouse will provide a range of collection and delivery services, such as the transportation of containers arriving at and departing Hai Phong Port. The on-site empty container depot is equipped with cleaning and maintenance facilities, ensuring that YL-VN can provide its customers with high-quality containers. 

Yusen Logistics (Vietnam) was established in 2004 and therefore this year marks its tenth anniversary. The opening of its new warehouse in Hai Phong; a city undergoing continued economic growth, will improve the quality of its total logistics services, so enabling it to better meet the needs of its customers.
For more information, please visit: http://www.jp.yusen-logistics.com/eng/news/2014/news_20141118.html