Supply Chain Risk Management
Who is John Porcari, the US Government's new Port Envoy?
The new US Port Envoy John Porcari joins Biden's Supply Chain Disruptions Task Force to resolve soaring container prices and disruption in domestic ports
The US government has appointed a new official to address the disruption and congestion bottlenecking supply chains at domestic ports. 
John Porcari will take up a new position as Port Envoy within the Supply Chain Disruptions Task Force, the organisation created by the White House in June to increase resilience in critical manufacturing, healthcare and raw materials supply chains. 
Working closely alongside Transportation Secretary Pete Buttigieg, who leads the task force, and the National Economic Council (NEC) Porcari is charged with addressing the immediate concern of shipments from China to the US west coast. Top of the agenda are the skyrocketing price of shipment containers (the White House highlighted a 90% increase in box cost since 2019), and the congestion clogging up the Ports of Los Angeles and Long Beach, two of the country's largest destinations for containerised cargo. 
"Our country's ports are the gateways for getting goods to market, which makes the appointment of John Porcari as Ports Envoy an especially important step forward in alleviating these disruptions that are impacting consumers, workers, and businesses alike," said NEC Director Brian Deese. 
Who is John Porcari?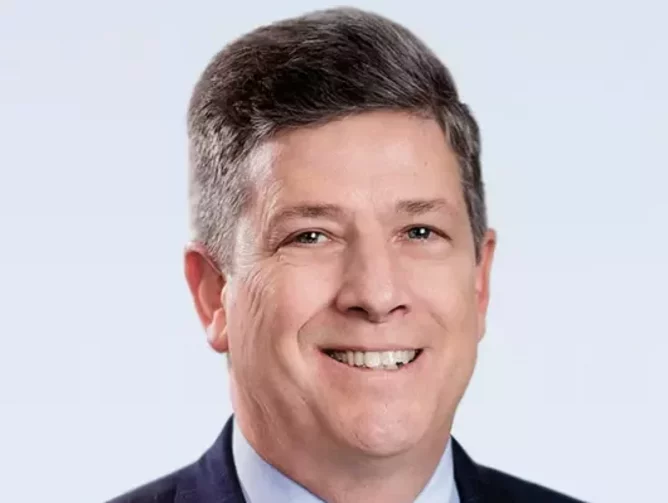 Porcari has played a vital role in US supply chain infrastructure for more than two decades, from the local to federal level, and holds historic ties to the incumbent President. Under the Obama-Biden administration he served as Deputy Secretary and Chief Operating Officer of the Department of Transportation. During this period (2009-2013), he was directly involved in overseeing port, intermodal, maritime policy and maritime-related competitive grant programs throughout, the White House said. 
Earlier in his career Porcari served twice as Secretary of Transportation for the State of Maryland and Chairman of the Maryland Port Commission, between 1999 and 2003, and again from 2006-2009. In this capacity he transformed the Port of Baltimore into the largest roll on/ roll off port in the US, promoting the export of construction plant and agricultural machinery from the Midwest to markets around the world. During his tenure, a public-private partnership to expand the Port of Baltimore's Seagirt container terminal added new capacity and capabilities. The $1.3bn project has "become a national model", the White House added. 
Porcari has also served as President, US Advisory Services at WSP USA, and continues to hold the position of President, Axilion USA, and Managing Partner of 3P Enterprises. 

Image: Aerial view of the Ports of Los Angeles and Long Beach