Supply Chain Risk Management
What profitability can be gained through optimising pallet flow performance?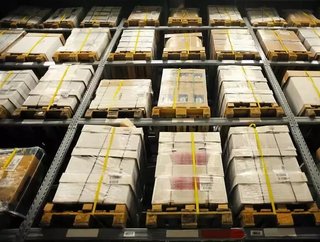 When it comes to pallet racking, flow storage is essential for managing perishable, time-sensitive products on a first in, first out (FIFO) basis. Since...
When it comes to pallet racking, flow storage is essential for managing perishable, time-sensitive products on a first in, first out (FIFO) basis.  Since its design eliminates aisles and fills the space with additional pallets, it provides many times more storage than selective rack. In addition, forklift travel is greatly reduced because drivers only need to place and retrieve loads from either end of the system - significantly reducing operating costs, maintenance, and accidents. Better space utilization also minimizes the need to light, heat and cool the facility, further decreasing expenses.  
While the advantages are numerous, due in part to its design and moving parts, there are additional considerations for those operations looking to improve production with a flow storage system. These 10 tips can help prolong the life of the equipment, cut maintenance costs, and enhance safety with the proper design, selection, and operation of the system. 
Understanding Flow Storage
1)  Consider flow storage when efficient storage is critical and space limited.
Flow storage is useful in many applications including ambient, cooler, and freezer environments, raw materials receiving and storage, work-in-process, buffer storage, finished goods and cross docking.  It is also often successfully used in pick module and automatic storage and retrieval systems (AS/RS). 
 2)  Understand how flow storage works.  Unlike traditional selective rack, a pallet flow storage system has two parts: a static rack structure and dynamic flow rails.  The flow rails are set at an incline in the rack structure, which allows loads placed on one end of the rack to move by gravity down to the unloading end.  Rollers let the loads move smoothly while self-energized speed controllers act as gentle brakes.  As a load is removed, the loads behind it move forward automatically.
 However, due to pallet flow system design as well as moving parts, there are additional things to consider.
 Pallet Flow Design Considerations
3)  Choose a design that can adapt to both current and future needs.  Because budget and inventory requirements change at both the facility and corporate level, it is wise to select a flow system with a design that can grow as your business needs grow.
 "With flow systems, bays can be added to groups and the bay widths and depths can be easily be expanded to hold additional inventory, which allows you to buy for your current needs and expand later," says Ryan Wachsmuth, Dynamic Storage Sales Manager at Steel King Industries (steelking.com), a major designer and manufacturer of warehouse material handling, storage and safety products.
 4)  Ensure that the flow storage system has enough rack strength.  To be even more accommodating of future needs, such as higher or heavier pallets, Wachsmuth also advises selecting a flow system that provides vertically adjustable beams and ample strength.
 "You can always re-profile your flow rack to handle higher, heavier pallets if you design for it," says Wachsmuth.  "Let's say you use a 48" high pallet today, but decide later that a 60" high pallet is more efficient because you want to add two more levels of ice cream to each pallet.  A system with vertically adjustable beams would allow you to do it, provided you have the rack strength."
 5)  Ensure that capacity matches capabilities.  When you design your flow storage system, you have to know your warehouse's capabilities and limitations.  For instance, know how low girders, trusses, warehouse lighting, HVAC ductwork, and sprinklers and fire suppression lines hang, and determine how much clearance is required.
 In addition, before you begin loading the system it is critical to consult with the local fire marshal and get their approval on the design and layout to ensure it meets fire code regulations.
 Safety and Productivity
6)  Plan for expected flow system use. If your warehouse facility is heavily used, forklift drivers are more prone to impact racking. Because a flow system's entry uprights tend to receive the most damage from forklift impact, Wachsmuth advises working with a vendor that offers a range of reinforced upright options.
 Guardrail, rack and column protectors, as well as weld bumpers (angles welded to the aisle side beams), can also help to protect the pallet flow rack system from forklift impact.  If impact occurs, these safety items can be quickly replaced without having to close off lanes or bays.  Facilities should also consider holding extra rack inventory, such as uprights and beams, so any rack damage can be repaired immediately.  This keeps production going without waiting for a supplier to ship replacement parts.
 7)  Consider facility requirements and standards.   For industries whose products require a high hygienic standard, such as for food, dairy, beverage or pharmaceutical products, it is important to avoid any racking with holes, open spaces, or flat spots where food or liquid can accumulate, potentially leading to rot, mould, or contamination issues. 
 In these cases, to better meet FDA or USDA regulation, Wachsmuth recommends that flow systems use a sanitary structural channel rack design.  As an example, Steel King offers the SK3000, which is modified with angled tubular cross bracing.  The angled surfaces and closed tubular construction leads food or liquid that falls on the rack to flow off, thus preventing potential hygienic or contamination issues.
 8)  Ask for a pawl anti-backup device to ensure safe unloading and proper flow.
When forklift drivers unload a pallet from the flow system discharge end, they typically perform a manoeuvre called a 'plug.'  That is, with the pallet they pick up, they push the next pallet in the flow lane to get the row of pallets to properly flow to the unloading end. 
 When forklift drivers perform this standard manoeuvre, a pawl anti-backup device can help prevent a pallet from unintentionally being pushed off the loading end.  A pawl can also assist productivity by helping forklift drivers keep pallets safely flowing to the unloading end of the system.
Completing the System
9)  Seek single source accountability.  Designing and installing a pallet flow system could involve a separate pallet flow manufacturer, a rack manufacturer, as well as a dealer and installer.  However, this type of setup is not recommended by experts due to the significant coordination required from each of these independent parties to resolve any issues. 
 "To make certain that everything works together properly, it is a good idea to work with a single source manufacturer of both racks and flow components," says Wachsmuth, who notes the company also has a national dealer network.  "This provides one point of contact for planning and coordination, answering questions, troubleshooting, and resolving any issues."
 10)  Finally, ask for a full pallet test before signing off on the system. 
Successful flow systems are the result of proper design and thorough testing of all the related components.  The vendor should perform a 'full test' of the system, including rail type, rail pitch, brake spacing, as well as a full pallet test to ensure it fits your pallet, product, and workflow. 
 "There are many variables to a flow system, and even hundreds of pallet variations, such as wood, plastic, metal, and bottom boards running parallel or perpendicular, all of which can affect flow," says Wachsmuth.  "So, it is vital to confirm that the pallets and entire flow system will work as expected."
 When done correctly, a pallet flow system can double high-density storage and improve time-sensitive inventory, while enhancing the efficiency, productivity and profitability of the operation.