Supply Chain Risk Management
What are Joe Biden's plans for US supply chain reform?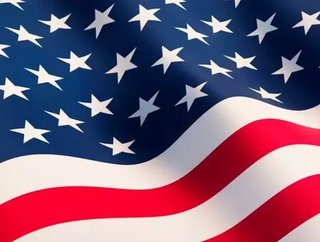 The 46th President promises sweeping longterm changes in support of the US supply chain and a swift u-turn in Trump's COVID-19 response...
Joe Biden was this week sworn in as the 46th President of the United States in a socially distanced, fully-masked ceremony marking the start of the post-Trump era.
Just hours after entering office, Biden set to work reversing many of his predecessor's policies, including the Trump administration's handling of climate change and immigration. There will be many more changes to follow, including a promised overhaul in the administration's approach to the US supply chain. Leading up to the election and eventual triumph over his GOP rival, Biden pledged to back the US supply chain and enact sweeping changes to "ensure that the US does not face shortages of the critical products America needs in times of crisis". 
Stability, capacity and growth
In a document titled "The Biden Plan to Rebuild US Supply Chains and Ensure The US Does Not Face Future Shortages of Critical Equipment" - a gossamer-thin jab at Trump's failed COVID-19 policies - Biden laid out three pillars that will underpin his supply chain reform. They are:
• Use the full power of the federal government to rebuild US domestic manufacturing capacity of our supply chains for critical products
• Implement a comprehensive approach to ensure the US has the critical supplies it needs for future crises and its national security
• Work with allies to protect their supply chains and to open new markets to US exports
Primarily, Biden aims to shield the US supply chain from risk and reverse an import-first system that could leave the nation vulnerable in the longterm. 
"While medical supplies and equipment are our most pressing and urgent needs, US supply chain risks are not limited to these items. The US needs to close supply chain vulnerabilities across a range of critical products on which the U.S. is dangerously dependent on foreign suppliers," the document says. 
Supply chain overhaul will be top of Biden's agenda in light of the COVID-19 pandemic. On 21 January, the President signed an executive order to "urgently a nd effectively" address shortfalls in COVID-19 response and engage multiple federal agencies in a 180 day project to develop a "strategy to design, build, and sustain a long-term capability in the United States to manufacture supplies for future pandemics and biological threats". 
Through the Defense Production Act (DPA), Biden is also expected to increase jobs in domestic manufacturing of 'critical products', particularly those pertaining to COVID-19 response. His commitment promises to "use the full power of the Federal Government to rebuild domestic manufacturing capacity in our critical supply chains". 
Biden's longterm vision
Beyond the immediate supply chain requirements to tackle the pandemic, Biden has also pledged to undertake "an ongoing, comprehensive government-wide process to monitor supply chain vulnerabilities, designate vitals products where the US needs to address supply chain vulnerabilities, and immediately close identified gaps".
The process will include close collaboration with the private sector to avoid red tape and unnecessary government spend.