Supply Chain Risk Management
Warehouses on the edge offer opportunities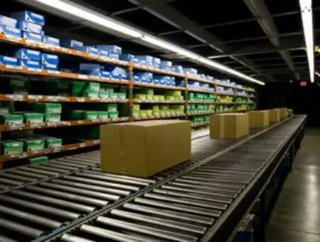 Warehouses on the edge of major urban areas and those made to a high specification in prime hub locations offer the best potential for property investo...
Warehouses on the edge of major urban areas and those made to a high specification in prime hub locations offer the best potential for property investors wishing to play the online shopping theme across Europe, according to a new report by Cordea Savills, the international property investment management company.
Growth in the warehouse sector to date has largely been supported by existing infrastructure but smaller satellite hubs will help online retailers to reach ever more and varied destination points while main hubs designed to deal with greater levels of automation will be increasingly needed, says the report, entitled 'Showrooming or Norooming? eCommerce – the impact on property'.
According to the Centre for Retailing Research online penetration of the retail market is highest in the UK (12.7 percent). But northern European/Scandinavian countries are on a similar growth trajectory and are close behind with 10.0 percent in Germany, 9.1 percent in Norway and Denmark, 8.7 percent in France and 8.0 percent in Sweden. Southern European countries are lagging behind in the e-commerce stakes due to limited broadband availability, a greater use of cash payment, lower levels of catalogue / home shopping and reluctance among customers to pay for delivery charges. 
Jim Garland, Research Analyst at Cordea Savills,said: "eCommerce is having a profound effect on logistic networks. There is no single model that firms are adopting but the overall trend is towards centralised fulfilment centres supported by a larger number of local satellite distribution centres. Demand for small satellite warehouses at the edge of major urban locations is growing particularly strongly owing to tight supply and the need to deliver to more and varied destination points, overcoming the 'last mile' problem. They do offer some of the best risk-adjusted returns that we are seeing."
Logistics operators will continue to require large sheds to act as national and regional hubs for storage and distribution: major e-tailers typically need warehouses of at least 500,000 square feet and grocers are seeking to expand fulfilment centres.
However, rapid delivery requires proximity to multiple delivery destinations and parcel delivery networks, which will drive demand for smaller satellite warehouses typically around 100,000 square feet in size with mezzanine and ancillary space for packing and returns, good security, a large number of loading docks and cross-docking facilities. These are located close to final delivery destinations, typically at the edge of major urban areas where there is also access to labour.
Cordea Savills, across its mandates, is adopting an overweight position to high-specification and localised satellite warehouses. They see value in a sector that is beginning to gain occupier interest. The changing eCommerce environment is resulting in new opportunities not just in the UK but across Europe.