Supply Chain Risk Management
Volkswagen Chattanooga's Severe Semiconductor Shortage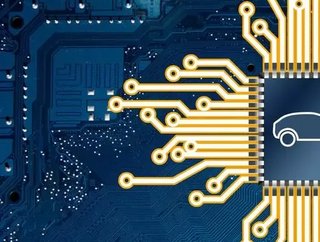 Volkswagen's Chattanooga plant welcomes adaption as global semiconductor shortages choke the leading car manufacturers production capabilities...
Officials at have announced that production will be suspended from Friday, May 7th, through Monday 10th, before resuming operations on Tuesday 11th, due to a "significant shortage of semiconductor capacities". 
What does this mean?
Unlike many cases during a COVID-19-ravaged era, the pause in production isn't caused by the pandemic but by a supply chain bottleneck that is preventing leading manufacturers from producing the all-important semiconductor. 
Amanda Plecas, a spokeswoman, stated that the production comes as a result of "the increasing demand for consumer electronics on the one hand, and the recovering automotive markets on the other, this has also led to supply bottlenecks in the automotive industry since the turn of the year. The result is industry-wide adaptations in automobile production."
What is a Semiconductor? 
The semiconductor is, arguably, the most important piece of technology in any device. 
There is a myriad of intricate little parts in every device that you own ─ we rely on them to make modern technology work. But in every snazzy gadget, there is always a mainframe of sorts that ensures every other part works harmoniously and as it should. In this case, that's exactly what a semiconductor does. 
As industry-leading supply chain specialist, Adebayo Adeleke notes in his recent paper, "[the semiconductor is] like the little brain of any electrical device that you now own. It makes it all tick." 
Adeleke goes on to state that "right now, the semiconductor industry is responsible for creating a component that enables advancement in communications, computing, healthcare, military systems, transportation, clean energy, and a myriad of other applications. 
Needless to say, the mighty semiconductor is playing an increasingly important part in everyday life. And, right now, to repeat the news of the day: we keep running out of this magical little component, and the shortages are "shorting" the technological hives of leading economies, including the United States and their Eastern counterpart, China."
Who Else Is Affected?
As Adeleke's sentiments suggest, many organisation's are suffering as a result of the current shortage ─ not just Volkswagen. In recent times, German luxury brand, BMW, has had to close two plants, including its , United Kingdom, due to a shortage of semiconductors. Nissan, Toyota, Ford, and Jaguar Land Rover have also recently joined the list of automobile manufacturers closing their doors in the looming shadow of the supply chain struggle.
President Biden the Brave
To address the global shortage, President Joe Biden and the Democratic Party recently decided to step in with a federal stimulus. In a meeting with automotive and tech executives, Biden called for a bipartisan push to strengthen the United States semiconductor industry and announced that the federal government had to boost America's home soil semiconductor production. 
A drop in the ocean, according to Adeleke.
"It's a step in the right direction from the higher-ups, but it's ultimately pointless; I imagine tumbleweed rolled across the room when Biden delivered that line to the tech executives. Why? Because, according to the Semiconductor Industry Association, to make the US self-sufficient for its chips, it'd cost a whopping US$1.4tn in investments and government incentives over a decade." 
Lopsided Supply-and-Demand
Back in January, the , through preliminary findings, that the semiconductor industry's worldwide market revenue had grown by approximately . In a recent announcement, it turns out that growth actually hit , rising in value to US$466.2bn in 2020, despite ongoing supply chain disruptions caused by the COVID-19 pandemic. That's a staggering level of growth in a world that has borderline fallen apart in recent times.
Adeleke looked at this development and told the world that, while it sounds like a positive, the reality is that it just isn't. "The problem is, technology has advanced at such a rapid pace in recent years, and every year hungry consumers demand "the next best thing" ─ a reality made possible only by the very best, cutting-edge semiconductors. Semiconductors that have been successfully monopolised by in South Korea and (TSMC) ─ the industry-leading producer ─, and politicised by warring superpowers." 
Where Does the Shortage Come From? 
The blame for our global semiconductor shortage tends to be put at the feet of COVID-19 and its effect on the manufacturing industries in both South Korea and Taiwan, where the bulk of the cutting-edge chips are created. And, while we're right to claim that the pandemic was a catalyst for the issue, it'd be wrong to say that it's the sole cause. 
Looking deeper into the shortage, there's a very obvious issue that is being brushed under the global pandemic-shaped carpet: consumer demand and the politicisation of technology. 
"Due to the demand for cutting-edge chips [in recent years], leading semiconductor manufacturers have been evolving their manufacturing plants to ensure that they can produce the next generation of semiconductor year-on-year. They were forced to look forward and to stop looking back", says Adeleke.
"Now, courtesy of a shift to work-at-home norms, there's a higher demand for electronics that run, not just on the cutting-edge chips but the older, less-sophisticated ones ─ and suppliers haven't got any. 
This, once again, brings us back to the ferocious, politicised war between the technology titans of leading nations and the consumer greed that accommodates and justifies the demand for "flagship" devices", he adds. 
Semiconductor Shortage ~ Business Fatality
This potentially fatal mistake is now forcing leading semiconductor manufacturers to attempt to alter their current production lines to meet the demand of each consumer market that relies on cutting-edge chips to power their technology ─ automobiles, handheld devices, and home appliances. 
But, arguably, it's too little too late. Leading organisations are already starting to close the doors of their production plants, and, in the case of automobile manufacturers and smart device creators, the subsequent losses that they will sustain in the coming quarters could well cripple their future potential.