Supply Chain Risk Management
The Value of Supply Chain Management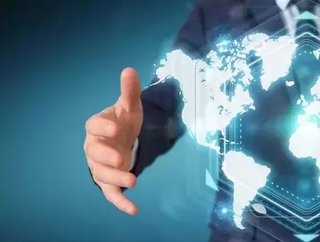 Turning crisis management into an opportunity not only helps supply chains today, but will pay dividends in organisations' future value chain...
It is said that crisis is a catalyst for change. As companies worldwide struggle to find competitive advantages and increase profitability, we thought it an excellent time to review the value supply chain management (SCM) brings to businesses today.
Regardless of sector or size, SCM is a vital part of every organisation looking to maximise customer value and optimise profits. As sales plummet, and costs skyrocket, industries that previously sidelined procurement and SCM for bigger problems now turn to it in hopes of finding solutions and improved profits.
"With the pandemic and associated economic slowdown, nearly all industries are viewing cost and cash management as essential. In addition, organisations are addressing and managing extreme risk and supply continuity issues. While many companies weren't adequately prepared for widespread disruption of this scale, some may not feel the full effects of the crisis upon their business yet." says .
However, the definition of supply chain management can often be vague and sometimes even perceived as logistics management, so let's start there.
CSCMP's Definition of Supply Chain Management:
Supply chain management encompasses the planning and management of all activities involved in sourcing and procurement, conversion, and all logistics management activities. Importantly, it also includes coordination and collaboration with channel partners, which can be suppliers, intermediaries, third-party service providers, and customers. In essence, supply chain management integrates supply and demand management within and across companies.
SCM synergises efforts that are otherwise often performed in silos, ensuring alignment of efforts across departments so you can realise objectives, and find the market and economic value that affords you competitive advantage. 
SCM - Keeping Your Value Chain Linked
According to the , the value chain involves the series of stages involved in producing a product or service that is sold to consumers, with each stage adding to the value to the product or service.
Organisations are in the business of selling either a product or service to a client and must align a myriad of resources to deliver what they are selling as promised. Your supplier, your supplier's suppliers, and even their suppliers, all the way down the vain chain, are part of your supply chain (this is referred to as supplier tiers, i.e., tier 1, tier 2, etc.) Your logistics providers who ship your product or the items you require to produce the service you provide are also part of your supply chain.
And all must align, both in objectives and synchronisation of actions, so you can satisfy your customer and reach your goals. Without robust supply chain management, often what is seen is this— demand and priorities shift faster than supply chains are built to endure causing misalignment, both internally between departments and throughout each of the nodes in your supply chain. This misalignment comes at a great cost with profits and brand reputation taking the hits.
Procurement vs Supply Chain Management
Supply chain management is, in fact, part of procurement. But when taking a birds-eye view of your organisation, perhaps not in its entirety, depending on your company. Let me explain with an example.
Laura works for a manufacturing facility as a Procurement Manager. Part of her responsibilities is to manage anything that is procured, including the raw material supply chain. In this capacity, she mitigates risks and ensures all suppliers, including logistics partners, are working towards delivering the goods or services necessary to fulfil the production schedule.
However, depending on the company, Laura may or may not hold responsibility for the balance of things required for the organisation to meet its commitments to its final customers. The management of subcontracted parts, work-in-process (WIP) and outbound logistics are often part of the supply chain managers' job function and are key components to running lean and controlling costs.
Operational Efficiencies
Inadequate supply chain management and procurement efforts are felt in decreased organisational efficiencies and missed customer commitments, hurting your brand and your dollars. Poor SCM can lead to increased costs stem from:
Employee overtime
Machine downtime
Increased scrap rates
Increased inventory levels
Carrier wait fees
Demurrage charges
Customer chargebacks
Schedule attainment and optimisation are a vital part of optimising profits, and it's often underestimated in its complexities and challenges. Changing course due to supply chain disruptions once a plan is in place comes at a cost. The list of issues that cause changes is a long one, from machine breakdowns to inaccurate inventory, to a late truck due to an accident. SCM helps to mitigate these risks.
Competitive Advantage; Purchasing vs Procurement
Again, let's begin by clarifying.
Purchasing- Transactional purchasing, much like grocery shopping, concerning itself with a one time purchase with little to no long term strategy, inventory management, supplier relationship or supply chain management.
Procurement- Purchasing + inventory management + supplier relationship and vendor performance management + supply chain management.
The key to unlocking competitive advantages lies in nurturing supplier relationships, vendor performance, and supply chain management. This is where the gravy is. Strategic procurement ensures you get the most out of your volumes and your suppliers.
Long-term planning, effective procurement strategies and strong relationship management efforts allow you to leverage your volumes and gain your supplier's trust, and more importantly, their efforts, bringing you both cost and market advantages. While gaining lower-tier visibility and implementing risk management action plans mitigates your organisational risk—all part of healthy supply chain management.
Optimising Customer Service
"Teamwork. Coming together is the beginning. Keeping together is progress. Working together is success."
Nowhere is this overused and perhaps cheesy saying more suited than supply chain management. SCM keeps your end-to-end value chain working together, so you can get to the finish line and deliver on your commitments, profitability.
However, I would be remiss not to mention the conflicts of interests that often plague organisations and their supply chains as well as ambiguity in values and objectives that fail to help direct decision making.
For example, sales departments are comprised of salespeople each fighting for their own customers. Quality fights for quality while production fights for efficiencies, and so on. These conflicts of interests can landlock decision making, or worse, cause constant changes in priorities. 
As departments battle it out, your efficiencies and profit margins suffer the consequences. The "we bought and made this to make that, but now we're going to stop and make this" is a very costly habit few can afford. 
Supply chain management is a powerful tool in improving your EBITDA and getting you where you want to go, profitably. But do your organisation a favour, and make sure your destination is as clear as Baccarat crystal.