Supply Chain Risk Management
UST, Diebold Nixdorf, Proxima & Symcor talk digitalisation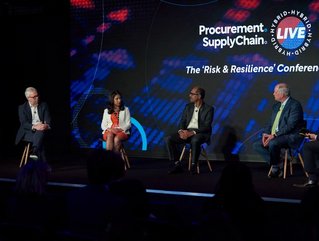 Speaking at Procurement & Supply Chain LIVE, experts from UST, Diebold Nixdorf, Symcor & Proxima on why digital procurement strategies don't always deliver
In April 2022, Procurement Magazine, Supply Chain Digital and Bizclik Media Group returned to London's Tobacco Dock to host our second Procurement & Supply Chain LIVE.
Dubbed 'The Risk & Resilience Conference' the two-day hybrid event featured keynotes, roundtables, Q&As, and networking opportunities with inspirational and knowledgeable leaders in the procurement and supply chain space.
At Procurement & Supply Chain LIVE, a panel of top supply chain professionals joined BizClik Media Content Director Scott Birch to discuss the finer points of digital procurement strategies.
The panel included:
How digitalisation helps supply chains navigate disruption
Colehower talked about how automation and digitalisation "reduce mistakes and frictions", because "when businesses can see more they can plan better".
"Supply chains should prepare for more challenges ahead because the technology discussions being had now will help those in the future," he added;

Malhotra highlighted the gaps that exist when it comes to accessing and driving intelligence from data. "Contextual information is missing. How can organisations make data available to all?"
To this, Tailo added: "Technology is enhancing data and making it more accessible, but with that organisations need to ensure that they standardise their processes."
Colehower agreed, saying: "We are no longer lacking data. We have too much data. Organisations need to better understand the data they have so they don't get lost in the useless information."
Why are many digital transformations failing?
Answering this question, Geale said poor use of technology is to blame. "In 1985 the world took a monkey into space, yet here we are in 2022 and people still can't successfully manage their contracts"
He added: "Around 40% of industry leaders expect digital transformation to fail before it has even started, and something like 60% of them are unable to articulate the benefits. Those that can, say it has failed to live up to expectation."
Tailo, meanwhile, warned that procurement digital transformation "shouldn't be done in isolation to the overall company digital transformation", adding: "Alignment with the wider strategy is key."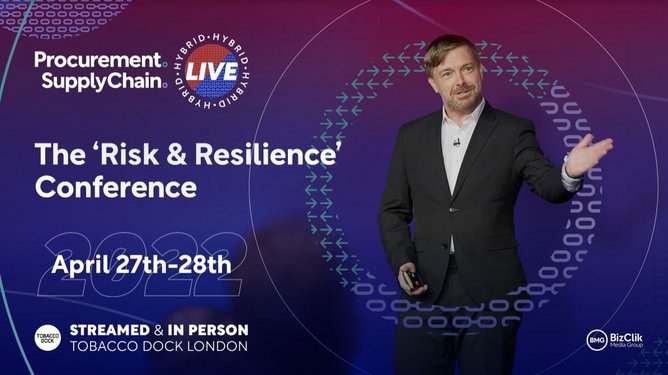 To watch this keynote - or any of our other speakers from Procurement & Supply Chain LIVE: The Risk and Resilience Conference - click here.
PROCUREMENT & SUPPLY CHAIN LIVE 2022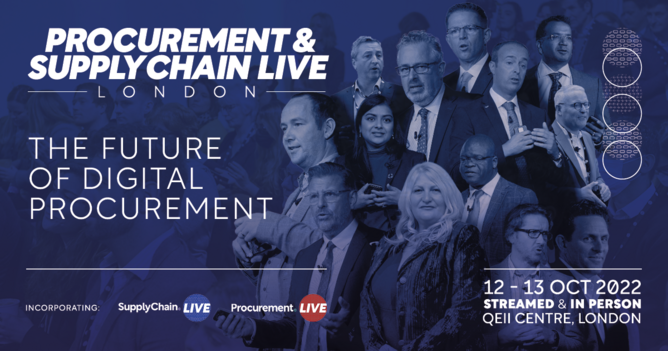 This October, Supply Chain Digital and Procurement Magazine return to London for an all-new event - PROCUREMENT & SUPPLY CHAIN LIVE LONDON 2022. Click here, to find out how you can attend.
Held at the QEII Centre from 12-13 October, BMG's all-new hybrid event incorporates two zones - SupplyChain LIVE and Procurement LIVE - to create a single EXPO style experience.
The event will give those attending the chance to showcase their values, products and services to partners and customers.
To find out more about PROCUREMENT & SUPPLY CHAIN LIVE LONDON 2022, click here.