Supply Chain Risk Management
US passes China slavery supply-chain bill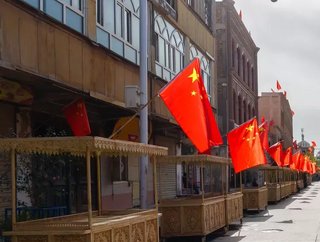 US Senate passes bill to outlaw imports from China's Xinjiang Province, meaning businesses must show imports from region involved no Uyghur slavery
The United States Congress has passed a bill that bans imports from the Xinjiang region in China, unless businesses can prove their supply chains contain no forced labour.
The Uyghur Forced Labor Prevention Act will see a ban on products unless firms have carried out "due diligence". The bill follows similar laws by the European Commission, which recently announced it would ban imports from the area. 
Amnesty International claims Chinese authorities have created a "dystopian hellscape on a staggering scale" in Xinjiang, involving abuse of the Muslim Uyghur population in the area, including mass surveillance, detention, and forced labour.  
The US Act will enforce measures around supply chain tracing and management, to ensure US importers do not import any goods mined, produced, or manufactured with forced labour from the People's Republic of China, "especially from the Xinjiang Uyghur Autonomous Region".
US supply chain Bill tackles forced labour
Congress hopes the bill will help "lead the international community in ending forced labour practices wherever such practices occur through all means available", and also "strengthen the prohibition against the importation of goods made with forced labour". It has been sent to President Joe Biden to be signed into law. 
The Trump administration also said the treatment of the Uyghur population equated to "genocide". 
Yet companies including Apple, Nike and Coca-Cola have previously lobbied against the bill, citing concerns over how it would affect business, according to the New York Times.
Apple and Nike were accused by the Australian Strategic Policy Institute of having forced labour from the region in their supply chains. 
The White House said: "The president welcomes the agreement by Congress on the bipartisan Uyghur Forced Labor Prevention Act. We agree with Congress that action can and must be taken to hold the People's Republic of China accountable for genocide and human rights abuses and to address forced labor in Xinjiang. 
"That is why the administration has already taken concrete measures including imposing visa restrictions, Global Magnitsky Act and other financial sanctions, export controls, import restrictions, and the release of a business advisory. The president also rallied the G7 to commit to ensure all global supply chains are free from the use of forced labour – including from Xinjiang. 
"The administration will work closely with Congress to implement this bill to ensure global supply chains are free of forced labour, while simultaneously working to on-shore and third-shore key supply chains, including semiconductors and clean energy."