Supply Chain Risk Management
Ukraine & supply chain: Energy, food oils, microprocessors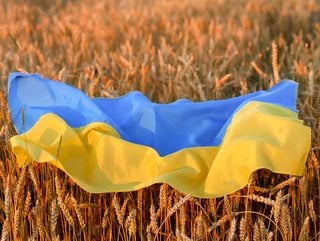 US pledges to ramp-up liquefied natural gas imports to EU; Poland cuts energy imports from Russia; sunflower oil shortage fuels palm oil ESG concerns
Ukraine invasion & supply chain: Liquefied natural gas
The US has offered a major expansion of natural gas shipments to European Union (EU) countries.
In talks with European Commission (EC) President Ursula von der Leyen, US President Joe Biden said the aim was to "help Europe reduce its dependency on Russian gas as quickly as possible."
Europe currently relies on Moscow for 40% of the natural gas used to heat homes, generate electricity and drive industry. Of the 27 EU nation states, Germany, Italy and Bulgaria rely most heavily on Russian gas.
This reliance meant that the EU was unable to pull the plug on Russian energy imports as part of the programme of sanctions designed to punish Moscow for the Ukraine invasion.
Biden said the US "and a few like-minded partners" will increase exports of liquefied natural gas (LNG) to Europe by 15bn cubic metres this year. He added that these exports will triple in coming years, with a view to helping the EU be rid of Russian imports within five years.
"We are right on track now to diversify away from Russian gas and towards our friends' and partners' reliable and trustworthy suppliers," AP reported von der Leyen as saying.
Getting more LNG to Europe will be no simple task. US export facilities are already operating at capacity, and most new terminals are still only in the planning stages. Most US shipments already go to Europe.
Even if more gas can be shipped to Europe, the continent could struggle to receive it. Import terminals are in coastal areas, and Europe's pipeline system lacks the necessary connections to pipe LNG across the continent.
LNG requires export terminals that turn the gas into super-chilled liquid, and a reception terminal on the other end to turn it back into gas form, ready for Europe's pipeline system.
The terminals cost billions and take years to build. With gas prices high from an energy crunch and the war's jolt to volatile energy markets, terminals and tankers around the globe are fully booked already, leaving customers competing for available shipments
Ukraine invasion & supply chain: Oil & coal
Poland has announced steps to end all Russian oil imports by the end of this year, reports AP.
Poland has not only taken in millions of Ukrainian refugees but it has also taken the lead among EU states of swiftly cutting off Russian fossil fuels.
"We are presenting the most radical plan in Europe for departing from Russian oil by the end of this year," Polish Prime Minister Mateusz Morawiecki said at a news conference.
Poland has also said it was banning Russian coal imports, effective from May 2022. Morawiecki said that money paid for Russian energy was "fueling its war machine".
Poland is expanding an LNG terminal to receive deliveries from Qatar, the US, Norway and other exporters. A new Baltic pipeline bringing gas from Norway is expected to open by the end of the year.
Ukraine invasion & supply chain: Food oils
Russia's invasion of Ukraine has decimated sunflower oil supplies, which has massively increased demand for palm oil.
The Roundtable on Sustainable Palm Oil (RSPO) has warned that it is "crucial" that palm oil production remains ethical, as companies race to find alternatives to sunflower oil.
Russia and Ukraine are responsible for 70-80% of global sunflower oil production, which has gone up in price by 1,000% since Russian Premier Vladimir Putin began waging war on Ukraine a month ago.
The RSPO was established in 2004 to promote sustainable palm oil products through global standards and governance.
Speaking to Supply Management - the news service of the Chartered Institute of Procurement and Supply - an RSPO spokesperson said: "A balanced market with a mix of different available vegetable oils is crucial for a robust and resilient global market.
"It is crucial we support the production and consumption of sustainable palm oil to prevent any further negative environmental and social impacts."
The comments followed an announcement fron UK food retailer Iceland that it would be back-tracking on its 2018 commitment to boycott palm oil in its own-brand products, because of the oil's links with deforestation.
Defending the decision, Iceland MD Richard Walker said sunflower oil had become "totally unobtainable" and the decision to reintroduce palm oil was "strictly a temporary move".
Ukraine invasion & supply chain: Microprocessors
Neon gas is vital for the production of computer chips, and more than 90% of neon used in the US chip industry is sourced from Ukraine.
Ukraine-based businesses Ingas and Cryoin are responsible for 45-54% of the world's semiconductor grade neon, but - reports Reuters - they halted operation in mid-March.
Neon is a so-called 'noble' gas, ands is needed for the lasers that cut patterns into semiconductor chips, which are used heavily by the automotive industry as well as by consumer electronics manufacturers. Neon is also necessary for the production of other computer components, such as flash memory.
The Atlantic Council, a US think tank, told CIPS' news service, Supply Management, that the effect of neon shortages on an already ailing semiconductor industry "cannot be underestimated", and that a ripple effect "would reach far across the global economy".
Meanwhile, UK automotive body, The Society of Motor Manufacturers and Traders said UK car production fell by 41.3% in February.