Supply Chain Risk Management
UK Food Supply Chain to be Exempt from COVID-19 Isolation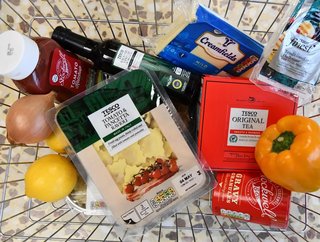 Emergency measures will allow workers in the UK's food supply chain to continue working after potential contact if they test negative
Vital workers in the UK's food supply chain will be exempt from isolating after contact with COVID-19 under new emergency measures announced by the British government. 
More than 10,000 people working in supermarket distribution centres, manufacturing plants and other food logistics services will be affected by the initiative. Staff who are told to isolate by test and trace or are notified by an official app will be allowed to continue working as long as they test negative. 
The Department for Environment, Food and Rural Affairs said the scheme would undergo a limited trial this week after consultation with the country's biggest food retailers. It plans to extend the measures through a wider roll out next week, impacting around 500 sites dedicated to stocking supermarkets and producing staple foods such as bread and milk. 
"Food businesses across the country have been the hidden heroes of the pandemic," said Environment Secretary George Eustice. "We are working closely with industry to allow staff to go about their essential work safely with daily testing."
Speaking to Sky News, Eustice added that the exception would not be extended to other sectors. 
"The reason we have made a special exception for food is for very obvious reasons," he said. "We need to make sure that we maintain our food supply. We will never take risks with our food supply."
UK Supply Chains Under Strain

The news follows reports of empty shelves and widespread shortages in British supermarkets after a record number of people were told to isolate via the NHS app. Branded the 'pingdemic', more than 600,000 alerts were sent out to phones and mobile devices in the week beginning 8 July, warning people that they had come into contact with those infected by the virus. 
It left already strained food supply chains under staffed and unable to cope. The mass alert has also caused disruption in other supply chains, exacerbating a prevailing shortage of drivers and other essential logistics professionals. 

Savid Javid, the Secretary of State for Health and Social Care, who was appointed last month following the departure of MP Matt Hancock, said: "As we manage this virus and do everything we can to break chains of transmission, daily contact testing of workers in this vital sector will help to minimise the disruption caused by rising cases in the coming weeks, while ensuring workers are not put at risk."