Supply Chain Risk Management
Tradeshift: Owning The Supply Chain Marketplace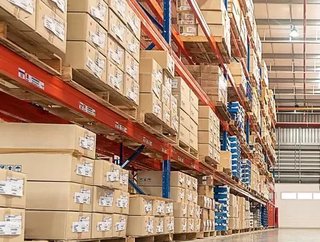 Can the procurement process become more like the everyday purchasing experience? Tradeshift's solutions are making that possible...
With increased control and compliance, is helping to make procurement more similar to the process of purchasing on private marketplaces. The Tradeshift Buy platform is bringing the procurement process into a modern, digital world, making it compatible with marketplaces of today.
With Tradeshift Go, another solution of the company's, users are able to request, approve and make purchases whilst on the move. The solution, a virtual credit card, enables more efficient, quicker spend for supply chain leaders.
With modern, technologically-enabled, buying-experience tools, integrated into e-procurement solutions with ease, Tradeshift can elevate operations to the next level, in no time at all, creating supply chain networks ready to compete with the best.
The Tradeshift cloud solution for end-to-end supply chain management enables businesses to do things the way that they want. Company purchasing is fully controllable, no on-premise or legacy software is required, and cost efficiency is, again, accelerated to a new level.
Managing a procurement marketplace can be complex and difficult. By integrating and adopting the Tradeshift suite of solutions, this complexity can be significantly simplified. From products to services, a marketplace for employees to shop with ease can be created through the solutions.
With all content from suppliers in one place, private marketplaces full of goods and services beneficial to companies can be created. Employees can be directed towards purchasing the correct products and services from suppliers that have been contracted and approved. 
Discounts and improved pricing can also be achieved through a simplified, personalised marketplace, without approved vendors being more trustworthy and worth purchasing from. Access to public spot markets is also available, enabling the discovery of new suppliers, new opportunities for collaboration, and the ability to identify and qualify sources of supply.
Process cycle times can be reduced significantly through the suite of solutions. By improving order collaboration with suppliers, Tradeshift delivers the ability to become proactive when ordering or delivering, and when things change. Improved collaboration and validation can ensure that multiple purchasing documents will support any change order, with 2 and 3-way matching and contract compliance processes that work from up-to-date, accurate data sets.
Complete supplier adoption of the suite is key to gaining a competitive advantage in the market, with all technology, financial services, and third-party businesses allowed to take advantage of the benefits of the industry-leading adoption and engagement rates.