Supply Chain Risk Management
Tornados deliver death and destruction to US supply chain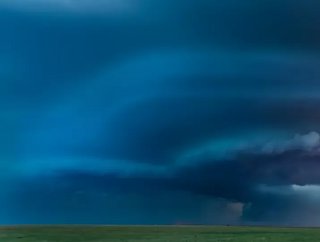 Kentucky and Illinois see grain and chicken industries decimated as storms cut 200-mile swathe of devastation, hitting already struggling supply chains
The latest extreme weather in the US - with tornados cutting a 200-mile swathe of death and destruction through the south-east of the country - puts the country's overstretched supply chains under even greater stress.
An estimated 109 people are said to have perished in the storms, and a number of these deaths took place in the heart of the supply chain.
Six workers at an Amazon logistics hub in the State of Illinois died when the building was destroyed by a tornado, while in Kentucky, eight people were killed when another tornado hit a candle factory in Mayfield, Kentucky.
Kentucky chicken and grain industries hit
And then there is the widespread damage to supply infrastructure. A giant Pilgrim's Pride chicken hatchery in Mayfield, Kentucky was completely destroyed. Pilgrim is mostly owned by giant Brazilian meatpacker JBS SA. 
Poultry is the state's top agricultural commodity, and Mayfield is in Kentucky's top county for agricultural sales, accounting for 6 per cent of the state's total farm business, according to US Department of Agriculture (USDA) data. And as of December 2020, the USDA estimated that Kentucky held 1.5 per cent of the United States' corn stocks.
"We have a 200-mile swath through Kentucky that has pulled-down grain systems, destroyed chicken hatcheries and of course blown-over barns," said Ryan Quarles, Kentucky's agriculture commissioner.
Biden surveys tornado storm damage
President Joe Biden visited the state on Wednesday to survey the damage.
Crop handling company Mayfield Grain had roofs ripped off a storage system that holds 6 million bushels of grain - enough corn to fill two vessels each the length of two football fields.
Also in Mayfield, a John Deere flagship farm equipment dealership was also destroyed.
The destruction is likely to raise already high chicken and grain prices, and will also add to supply chain headaches that have made it difficult for farmers to replace machinery parts.
Tornados hit already strained farm parts-supply
In October, Reuters reported on severe supply difficulties being faced by farmers in Illinois, Kentucky and Kansas. It reported that a large agricultural supplier in Kansas was advising customers, even back then, to order parts for spring planting. An epidemic of machinery theft has also hit these states, with parts being so hard to source.
Access to steel, plastic, rubber and other raw materials, meanwhile, remains difficult throughout the US. Steel shortages have been made even worse, now that the knock-on effect of power cuts in China in early October are being felt. The outages forced several Chinese smelters to cut back production.
It has been, quite literally, a perfect storm of supply chain factors.