Supply Chain Risk Management
Top Packaging Solutions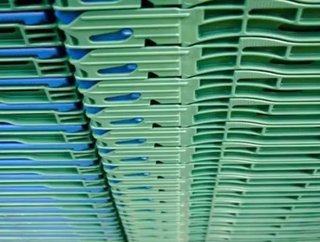 The supply chain industry is always calling for packaging solutions that meet the changing needs of the consumer. Transporting goods, whether thats chil...
supply chainpackaging solutionsSupply Chain DigitalLINPAC Allibert Innovation
Maxinest – these containers were developed specifically for the food and grocery supply chain. LINPAC worked in consultation with major retailers, closely observing food in transit. The range includes 11 variants and fits with all standard distribution and display cabinet arrangements. It works with the latest filling, weighing, handling and pallet storage methods.
Pallet collar – the polypropylene pallet collar transforms a wooden or plastic pallet into a bulk container. It is designed to provide extra protection for valuable and delicate goods, and also saves the time and cost of stretchwrap, thereby reducing waste.
www.linpac.com
TRI-PACK PLASTICS
Coolseal – the latest development from Tri-Pack, it is designed for use in chilled distribution and uses thermal insulation. Its patented manufacturing process means that the edge of every pack is sealed, trapping air inside, which acts in a similar way to double glazing, according to the company. By restricting the flow of temperature, chilled goods such as fish, remain chilled. The boxes themselves are constructed from lightweight polypropylene – a material that is easily recycled.
www.tri-pack.co.uk
INTERNATIONAL PAPER
Vitabox – The Vitabox is a lightweight and cost effective alternative to traditional wooden pallet containers. International Paper produces boxes using renewable resources – virgin fibres from sustainably managed forests. This is the ultimate green packaging solution as the Vitabox is 100 percent recyclable and fully biodegradable.
Octabins – For bulk and loose products, and heavy duty packaging, the Octabins can be utilised in place of metal, plastic or bulk wood packages.
www.internationalpaper.com