Supply Chain Risk Management
The Top 5 Warehouse Management Software Vendors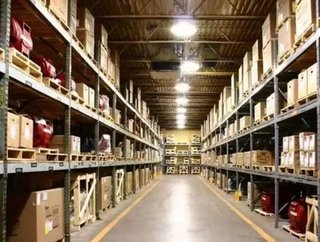 By: Laura Canter Before we get you into The Top 5 Warehouse Management Software Vendors, you might want to check this article out as itappears in our A...
By: Laura Canter
Before we get you into The Top 5 Warehouse Management Software Vendors, you might want to check this article out as it appears in our April Issue of Supply Chain Digital. Trust us, it's way cooler to read this article when you can flip through our user-friendly e-reader.
Business-Software.com has just revealed a new list of the top Warehouse Management Software Vendors. Companies in all industry sectors today are under an extraordinary amount of pressure to keep their supply chains running smoothly. Moreover, there is an increasing need for a rapid turnover of goods in warehouses and distribution centers. An efficient way to assure organization and keeping a supply chain company successful is having an optimized warehouse management system (WMS).
According to Business-Software.com, a WMS is "a software suite that delivers the capability to map any warehouse structure according to the customer's specific requirements, increases the speed and efficiency of distribution processes, and optimizes internal goods movements."
EPICOR
Epicor was founded in 1984 and serves over 20,000 customers in more than 140 countries, providing solutions in over 30 languages. Epicor delivers end-to-end, industry-specific solutions for manufacturing, distribution, retail, hospitality and services that enable companies to drive increased efficiency, improve performance and build competitive advantage.
Epicor's WMS offers a uniquely comprehensive warehousing, supply chain management and supply chain execution solution. Without the interferences of a black box, middleware or interfaces to maintain, Epicor's WMS provides a powerful solution to address all aspects of an order fulfillment, warehousing and distribution requirements.
Epicor's WMS solution is part of the company's extensive range of SCM software--part of its end-to-end ERP solutions. Based on an industry leading service-oriented architecture (SOA), Epicor SCM is complemented by the gamut of enterprise capabilities, including customer relationship management (CRM), supplier relationship management (SRM) and supply chain execution (SCE).
RELATED: How Freight Rail is Getting The US Economy Back on Track
NETSUITE
NetSuite Inc., provides an on-demand suite of integrated business management software services worldwide. These services include a suite of applications that provide accounting/enterprise resource planning, customer relationship management, and e-commerce software to enable customers to integrate front-office, back-office, and e-commerce management capabilities into a single platform.
NetSuite delivers its retail management solution over the Internet as a subscription service using the software-as-a-service or on-demand model, as well as through relationships with channel partners.
NetSuite is the number one integrated, web-based business software. It helps businesses manage their entire company with one complete system. This WMS includes online accounting software, enterprise resource planning (ERP), customer relationship management (CRM), and ecommerce.
RELATED: The Best Trucking Movies of All Time
SYSPRO
SYSPRO was formed in 1978 as one of the first software vendors to develop an enterprise resource planning solution. Currently,SYSPRO is a global business solutions vendor with offices on six continents and over 1500 channel and support partners.SYSPRO is an internationally recognized, leading provider of enterprise business solutions.
According to Business-Software.com, "SYSPRO's Advanced Warehouse Management System ensures that material is located correctly, delivered to the shop floor just-in-time, stored and then accurately picked for dispatch to the customer.
"With SYSPRO's WMS solution, transactions are captured at the source, ensuring accuracy of stock information. Operators can pick against a pick list, in conjunction with bar-code scanning, removing the problems typically associated with dispatch errors."
RELATED: India Outsourced: Trends from the Outsourcing Hotspot
CDC SOFTWARE
CDC Software, The Customer-Driven Company, is a global provider of enterprise software applications designed to give its customers the business agility they need to change and evolve along with their customers, respond to shifting needs, market changes, and new opportunities as they arise.
According to Business-Software.com, "CDC Software offers a diverse set of industry-specific solutions built to reflect the business processes and demands of distinct lines of business. By embedding industry-specific functionality and best practices in our solutions, we offer faster implementation, lower total cost of ownership, and superior business fit. We also rely on regular feedback from customers, industry user groups, industry analysts, industry associations, and regulatory bodies to shape our solutions to meet critical industry requirements and fit unique business processes."
RELATED: The Top 10 Logistics Companies in the World
TECSYS
TECSYS is recognized as a market-leading provider of warehouse management, transportation management and distribution management software and industry-expert services to mid-size and Fortune 1000 corporations in healthcare, third-party logistics and general high-volume distribution industries.
Business-Software.com states: "TECSYS' software solutions are Internet-based; they can be deployed on premise, on such servers as IBM P-Series, they can also be hosted applications or be deployed as a SaaS model. TECSYS' software can easily be interfaced to other complementary software applications and materials handling equipment. Internet-based with SOA architecture,TECSYS' software applications can be deployed anywhere and can be accessed from any device at anytime."