Supply Chain Risk Management
Top 10: Supply chain vendor collaboration strategies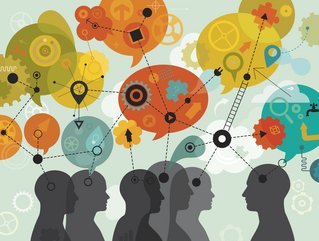 Supplier collaboration does not work unless all parties are proactively engaged, so having an approach and process that brings it all together is crucial, says Lucy Moore, Sustainability Content Manager at Supply Pilot.
As retailers and brands face supply chain disruption, inflation & net zero deadlines, collaboration with suppliers is more vital than ever to profitability
As retailers and brands face material shortages, the climate emergency and the ongoing impact of the coronavirus pandemic, collaboration with suppliers is becoming increasingly critical, especially when it comes to ensuring. Here are ten key ways supplier collaboration can deliver more insight, sustainability and profitability to the supply chain.
Supply chain collaboration: Start with supplier data
A journey of a thousand miles starts with a single step. While it is ideal to be armed with the right data before you start embracing supplier collaboration, it is only through starting the process that you can start to gather the insights you need
Data captured from Supply Pilot's recent research shows that supplier collaboration is the most effective sustainable practice that businesses can undertake, when compared against practices such as product design, process design and customer collaboration.
By identifying the right data, you're able to fully embrace supplier collaboration in the knowledge that it will bring value to your business.
Supply chain collaboration: Be dynamic
Research from McKinsey suggests that a single prolonged shock to production could wipe out 30 to 50 percent of one year's earnings for most sectors, so the growing issue of raw material availability, rising costs, and shrinking profits, means that brands and retailers are having to be increasingly creative and dynamic in the way they work with suppliers.
Through dynamic engagement within the supply chain, brands and retailers can quickly identify solutions and ultimately become more agile – something that will serve them well long into the future and help them meet sustainability targets.
Supply chain collaboration: Believe in data
Once you are at the stage of beginning your collaboration journey, it is essential that you establish what data you need and how it can be captured in a high-quality way that ensures you are able to fully benchmark and monitor performance.
By starting this process at an early stage, you immediately start to align and activate your suppliers with your strategy, immediately ensuring buy-in throughout the supply chain.
Supply chain collaboration: Know what's important
The very nature of relationships with suppliers is that there are always going to be variables and inconsistencies that need to be addressed, but a critical point of the engagement process is to focus on and clarify what is really important to your business.
Ask yourself what matters most to your brand, and what's most important to your stakeholders – once you establish this, you can then begin to work closely with suppliers to get the optimal results.
Supply chain collaboration: Set realistic goals
Successful, realistic and achievable goals take supplier readiness into account, so it is critical that you work collaboratively to set these.
If you ensure that you are collecting the right data and assigning trackable actions, you can begin to build up a stronger relationship with your suppliers, meaning that you have the clarity and confidence you need to invest your team's energy in the right places.
Supply chain collaboration: Have clear benchmarks
In practice, supplier participation is the key to meaningful benchmarks. By establishing a strong two-way data-sharing relationship where everyone is aware of how and why the data is being captured, you can safeguard against any potential lack of engagement.
What this also does is maximise supplier participation, which will lead to improved decision-making by supplier and retailer alike.
Supply chain collaboration: Strategically align
The runway for demonstrating the progress of your public commitments is shorter than you think, and landing your supplier initiatives is hard when you have hundreds of suppliers and products spanning multiple categories.
However, you can combat this and create strategic alignment between you and your suppliers by increasing supplier participation in your strategic activities. This will lead to consistent, incremental gains, in turn creating active and engaged suppliers that will help you take your business further.
Supply chain collaboration: Be accountable & transparent
In order to boost performance, you must be clear on what you expect from suppliers. By communicating with them on where they are and how to improve – using the established data as your benchmarks – you build a level of accountability that will help you moving forward.
This engagement creates a transparency can unlock the expertise and passion from your entire supply base, meaning that you have more high-value conversations about the best ways to get ahead.
Supply chain collaboration: Make suppliers your key asset
The reality of most supplier initiatives that fail to deliver ROI is that the supply chain undertaking them is just too complex.
While this is increasingly the case, it only serves to show how important it is to identify your most valuable commercial gains and developing this into a long-term strategy that continues to deliver value as you grow.
Supply chain collaboration: Encourage proactivity
Supplier collaboration does not work unless all parties are proactively engaged, so having an approach and process that brings it all together is crucial.
If you have a platform and approach that makes it easy to share data, establish mutual understandings of responsibility and develop products that help you meet your goals, you and your supply chain are placed in the best possible position to succeed.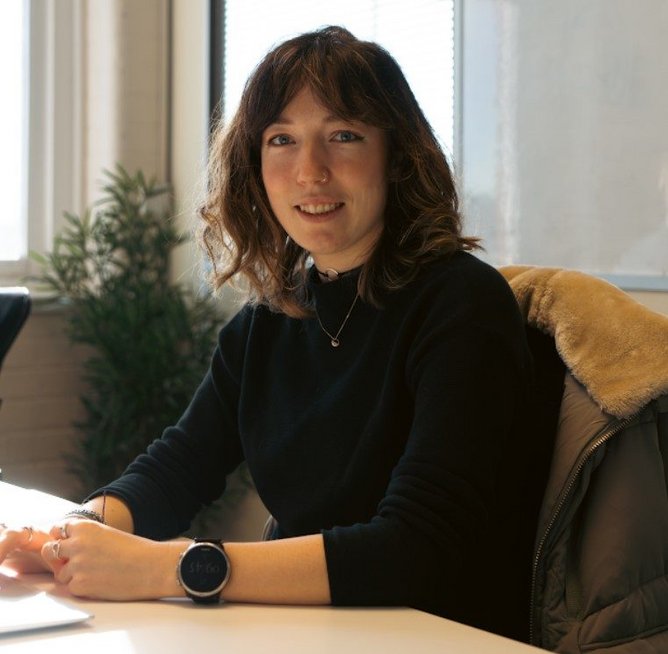 Lucy Moore is Sustainability Content Manager at Supply Pilot.

About Supply Pilot
Supply Pilot (previously Solutions for Retail Brands) is a supplier collaboration platform and consultancy provider for retailers, brands and large manufacturers. Its mission is to transform the way businesses work with suppliers to become more successful. Its clients include John Lewis, SC Johnson, Co-op, Walmart, PetSmart, and Woolworths. The company was founded in 2006.