Supply Chain Risk Management
Taking Stock of a Runaway Inventory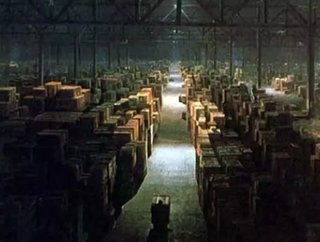 Click here to read this article in the magazine edition! Guest contributor: Steve Rees Is there too much excess stock in your inventory? Are obsolete i...
Click here to read this article in the magazine edition!
Guest contributor: Steve Rees
Is there too much excess stock in your inventory? Are obsolete items taking up valuable space in the warehouse? Have contracts and customers been lost because orders cannot be satisfied? If you are working in the supply chain and answering yes to one or more of these questions it is time to 'take stock' of the situation. You may not have realised that your business is suffering from a poorly optimised inventory.
Businesses that supply goods often have to balance two conflicting objectives: minimising stock and maximising customer service levels. Inventory ties up cash, incurs storage and management costs and leaves a business open to the possibility of being left with obsolete stock.   Insufficient stock increases the possibility that some customer orders will not be satisfied on time or in full, leading to lost contracts and higher rates of customer turnover.
There are many ways to calculate the optimum level of stock for a given product, but stock levels are typically a factor of the customer service level that needs to be achieved; the estimated demand for the product and the accuracy of that estimate; the product lead time and the level of confidence in the ability of the supplier to meet the lead times.
It follows that inventory levels can often be lowered through more accurate forecasting, shorter lead times and increased confidence in a supplier's ability to deliver. This sounds simple, but demand forecasting can be difficult, particularly for fashion items or new products where there is insufficient buying history.
Similarly, reducing supplier lead times can be a challenge.  Other factors come in to play. For example, economic order quantities can cause a business to hold many weeks of inventory. This is particularly relevant when supplies are purchased from the Far East.  For some companies customer service levels and revenue growth are more important than reducing inventory costs.
To tackle poor inventory optimisation most effectively an organisation must improve its forecasting and increase confidence in the supply chain. This allows lead times and safety stock to be reduced. There are many tools and applications available to aid these processes and the right investment in something as simple as a managed Electronic Data Interchange (EDI) service can pay real dividends.
Managed EDI solutions can enable genuinely shared environments for collaborative forecasting, integrating tools used throughout the supply chain and making information available through a single browser based application.
Customers can share forecasts with suppliers and point of sale information can be easily distributed back through the supply chain, giving accurate data about what has been sold on a daily basis and knowledge about future demand. This understanding allows organisations to vastly reduce the amounts of safety stock required to maintain customer service.
The visibility and intelligence provided by a managed EDI solution can also lead to buyers gaining greater confidence in suppliers. Automation helps to reduce lead times by placing Purchase Orders directly into a supplier's system within 30 minutes or less. Automatic order acknowledgements let customers know that the supplier is able to meet the order and advanced shipping notices (ASNs) inform when the goods are on their way, giving advanced warnings of potential shortages so that contingency plans can be put in place.
Organisations can also use the transactions exchanged via EDI to measure the delivery performance of suppliers by looking at whether or not what has been delivered matches what has been promised in the order acknowledgements and ASNs. By supplying this information impartially to both buyers and suppliers, managed EDI removes the possibility for disputes as it is clearly visible where the supply chain has broken down. This allows organisations to work together to rectify problem areas.
There are of course other ways to reduce safety stock, including utilising Vendor Managed Inventory or asking the downstream supplier to deliver directly to the customer.   Initiatives such as these need the timely exchange of stock and order information between customers and suppliers.  Again, this can be facilitated through a managed EDI service.
Over time, businesses can gain greater confidence in their supply chain. By using metrics such as on time in full (OTIF), buyers can quickly identify underperformers who are unable or unwilling to improve successful delivery rates, and remove them from the process.
Today, there is no excuse not to be working towards a fully optimised inventory. The necessary intelligence to reduce safety stock and lead times is readily available and investment in the correct tools and technology allows this information to be seamlessly communicated and integrated throughout the supply chain.