Supply Chain Risk Management
Tactics to ease supply risk showcased by Gartner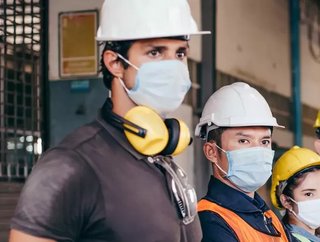 Gartner publishes paper detailing innovative ways businesses are negating risk across orders, portfolio and the lower-end of the supply chain
Gartner has published a report detailing ways in which businesses are protecting themselves from supply chain instability.
"Whether it's runaway price inflation or severe material shortages, supply chains are being battered by supply instability," Gartner says.
Its paper details tactics Gartner analysts have noticed being used to counteract the effects of supply instability. It says each tactic targets one of four areas: shaping orders, shaping portfolio, securing the lower tiers of the supply chain and optimising allocations.
Tactics to shape supply chain orders 
A number of businesses are using commercial levers to shape demand around periods of acute shortage. Examples include:
Incentivizing on availability. Work with your commercial teams to ensure they use incentives (discounts, terms, lead time) to shape demand. 

Increasing allocation-rules transparency. Develop allocation rules not dependent on current order backlogs, by using historical volumes, for example. This can minimize the impact of panic buys. 

Adjust customer prices. Rarely the first choice of CSCOs to combat supply constraints, but they might be necessary when exposure to constraints is high. 
Companies are also deploying tactics to drive customers toward products that can be delivered competitively. These include rationalizing the portfolio and also using alternative materials. 
Of the latter, Gartner says: "Work with the quality organization to determine the alternative materials or components with comparable fit, form and function that can be used temporarily."
There has also been tactical innovation around the lower tier of the supply chain, Gartner notes. This part of the chain usually comprises small businesses that can be spread across many countries and sectors.
Some businesses are negotiating volume directly with supplier sub-tiers in order to increase purchasing leverage, or prioritising supply to the product lines with the greatest impact. 
Pre-buying one way to secure supply 
Others are pre-buying those components with the longest lead times, to secure supply, reduce lead time and remove risk.
Tactics to optimize allocations, meanwhile, involve collaborating with suppliers around constrained resources.
Among the approaches here are:
Formula-based pricing. Using formula-based pricing before agreeing to supplier price increases can simplify price-reduction negotiations when the market stabilizes.

Incentivizing suppliers. A supply chain finance program  - such as dynamic discounting, to offer suppliers faster payment - can help things run more smoothly. 

Streamlining supplier onboarding. Working with quality and engineering teams can shorten or optimize the supplier onboarding process, which in turn can ease demand shortages.