Supply Chain Risk Management
Supply Tech: Partial Automation Warehouse Systems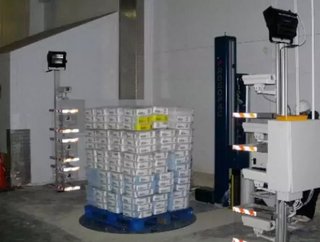 Be sure to check out this story in August's issue of Supply Chain Digital. Trust us, it's way cooler! Full-warehouse automation can deliver sig...
Be sure to check out this story in August's issue of Supply Chain Digital. Trust us, it's way cooler!
Full-warehouse automation can deliver significant returns for high volume repetitive tasks, but due to the high cost of such systems, decisions to automate need to be based on a careful analysis of the long term benefits. In many instances, automated handling delivers a fast payback. 
Given current pressures on budgets and the emphasis on cost containment, in some cases it can be more beneficial to introduce 'partially automated' areas of the warehouse. The idea of 'partial automation' is a term developed by Zetes and differs from full warehouse automation because it offers a way to optimize standalone processes to improve productivity and accuracy levels, without having to re-engineer the rest of the warehouse operation. Consequently, it is much less costly to implement, and allows for greater flexibility should future changes to the warehouse be required.
Order picking and dispatch are two examples where quick wins can be seen with partial automation because these processes are highly labor-intensive and costly, and they directly impact end customer satisfaction levels. Many manufacturers have introduced a manual final-checking stage after stock picking to validate accuracy levels because they need to achieve 'on-time in-full' KPIs and avoid possible customer penalties for delivery mistakes.
Retailers shipping e-commerce orders also find this extra stage of checks necessary to ensure they get things right the first time. Enter partial automation as a possible solution.
A recent site analysis conducted for a consumer healthcare products manufacturer with this identical issue proved how partial automation would deliver a fast investment return in their dispatch area. To ensure they were shipping the right goods for e-commerce orders, the company had introduced manual label checks that were validated against its picking sheets.
Calculations showed they would achieve a payback of four months from a capital expenditure of £100,000 by introducing partial automation in the form of an automated verification system, Visidot, which uses image capture to decode multiple barcodes simultaneously.
Over three years they would save an additional £1.1m on labor costs from not having to individually scan boxes manually because the system automatically reads 30 boxes in one pass. In addition to cutting costs and turnaround times, the system also brought a secondary benefit of full traceability in the supply chain.
In the future, we anticipate partial automation solutions will become an alternative to full-warehouse automation because their ROI analysis is so compelling. They offer similar benefits, the same ability to integrate with an existing warehouse management system or enterprise resource planning system, but are more flexible and less costly than for the customer to consider as a long term option.
Written by Steven Binder of Zetes