Supply Chain Risk Management
Supply chain is a risky business, even with visibility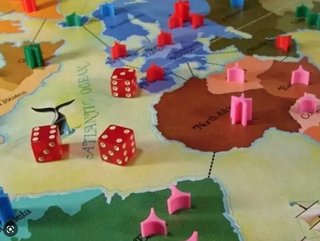 Visibility on risk is vital if businesses are to avoid making costly blind decisions, says Chonchol Gupta CEO of risk analytics firm Rebirth Analytics
Suppliers are often in the dark over multiple factors affecting procurement, production, and provenance. You might have trusted relationships with your long-term suppliers but they might not enjoy a similar relationship with their own suppliers, who could well be withholding key information.
Or it might be that neither buyer nor supplier is aware of the impact that political, economic, or even weather risks, will have on their ability to deliver the goods.
Ultimately, it doesn't matter why information is incomplete or wrong. It might be an honest error or a deliberate lie. Whichever, it can lead to enterprises failing to identify the factors that affect their operation and their reputation, and to making strategic decisions, blind.
If we are to rebuild the resilience of world trade, we need a far more comprehensive and universally shared understanding of the risks.
Blind strategic decisions aren't just taken in the boardroom but on the factory floor, too.
Every department needs to be on top of every development that could affect operations. Yet even today, with all the analytics and big data applications available to them, many are not. That's because modern supply chain analytics solutions focus on a limited number of factors, and are unable to understand how one affects the other.
Multi-dimensional risk analysis
Enter multi-dimensional risk analysis. This is less of a technology and more of a technique, and involves plundering a huge range of up-to-the-minute data from a variety of trusted sources. Crucially, it details how these risks interact and affect each area of operations. Let's consider a couple of real-world case studies of this in action.
First there was the major global airline that reviewed the risk of component shortages for its fleet of A380s at the beginning of the pandemic.
The airline had assumed the main threat was global supply chain problems but it wasn't until we examined the full range of data from multiple sources that we spotted an equally critical issue: its tier-two suppliers were suffering financial difficulties that could threaten their ability to deliver anything at all.
Then there is the online retailer, which had been exposed by a newspaper as having modern slavery deep within its supply chain.
This household name takes its reputation incredibly seriously, and the slavery story caught it completely by surprise.
This shows the limitation of traditional supply chain analytics technologies - especially when it comes to identifying risks all the way through the various tiers of suppliers.
These two examples only scratch the surface of the type of risks out there. There are also developing geopolitical and macroeconomic factors, new health and safety and regulatory requirements, and many more.
But lifting the veil on the risk that surrounds so much of global trade is just the first step on the journey to resilience. Buyers and suppliers must also use this insight to strengthen their relationships and collaborate on creative solutions to emerging problems.
For all the talk of restoring resilience to the global supply chain, this journey can only begin when every party has access to the truth, the whole truth - and nothing but the truth.