Supply Chain Risk Management
Supply Chain & Procurement Live: Risk and resilience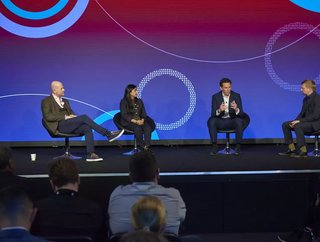 In this Supply Chain Live session, three top supply and procurement professionals offer insight on supply risk and resilience issues
In this Supply Chain Live session, three supply and procurement professionals discuss risk and resilience. 
On the panel were:
Sheldon Mydat, CEO at Suppeco, an AI-driven collaborative platform that enables companies to optimise customer-supplier ecosystems 

David Wylie, commercial and procurement director, Thames Water, the UK's biggest water and sewerage company.

Ruji Mahmud, head of procurement, Johnson Matthey, a chemicals company strong on sustainable technologies and with a payroll of 8,000.
Opening the session by discussing the pandemic-driven supply chain crisis. Mydat said it's key that businesses invest heavily in relationships in order to mitigate risk. Asked how Johnson Matthey assesses procurement risk, Mahmud said the key was to have end-to-end visibility of the entire procurement process. Wylie, meanwhile says Thames Water segments its vulnerability to risk, and is also aware of any pinch-points its suppliers may face.
The panel also explored the issue of managing vendor relationships in large supply chains, with Wylie saying it was important to focus on the relationships "that make your businesses tick". 
Cyberattack and risk in the supply chain
The trio also addressed supply chain resilience against cyberattack. Mydat says the non-standardisation of digital supply chains means cyber vulnerabilities do exist. Following that point, Wylie says businesses need to coach and educate suppliers on how to interface properly with digital supply chains, while Mydat said businesses also need to make sure they invest in educating their own people on interfacing with such systems.
The sessions ended with the panel offering predictions of what the future holds for risk and resilience in the supply chain. Among the answers were:
Ongoing disruption and firefighting

Supply chain rationalization

State intervention

A larger role for procurement in solving supply chain problems