Supply Chain Risk Management
Supplier Relationship Management: The Personal Touch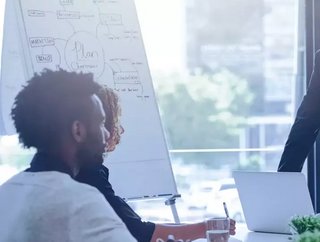 Supplier Relationship Management is fast becoming imperative to any business, but how does the supply chain in particular benefit by adopting the concept?
In theory, Supplier Relationship Management (SRM) is the strategy of managing and fostering partnerships in the buyer-vendor dynamic, as opposed to quantitative, contractual obligations. The relationship that's developed between buyer and supplier sets the overall tone for the working relationship and is fast becoming a popular industry technique to harness the benefits a healthy partnership offers in enhancing the capabilities the supply chain offers. 
Deemed a core skill for all procurement and supply managers, SRM requires a systematic approach to target and maintain supplier partnerships. Foundations should be set on efficient communication, solid levels of trust, and a degree of empathy between the involved parties, with a joint focus on growth and value creation. But key to adopting successful SRM is selecting suppliers that are cost-efficient and prove themselves as easy partners, resulting in maximising the degree of the relationship's value.
Alex Saric, Smart Procurement Expert at Ivalua, and Sven Mandewirth, Supply Chain Practice Lead for Europe at Infosys Consulting, are keen to promote the importance of SRM in generating new revenue streams, managing risk more efficiently, and developing a competitive advantage, believing digitised procurement platforms are key to paving the way for enhanced SRM. 
Why is SRM important?
Put simply, if you were to walk into a shop to buy a product and were promptly shouted at by the owner, would you want to continue to shop there? Similarly, if you owned that shop and had a customer enter only to hurl insults, would you be happy serving that customer? While exaggerated, the same theory applies to the supply chain and how important it is to place supplier relationships at the top of a corporate agenda. After all, it's these very relationships that allow you to continue to buy and sell and to keep the cogs of the industry turning. Upholding a strong sector reputation and building upon pre-existing partnerships to strengthen these industry ties will only benefit businesses in the long term. 
"Supplier relationship management encompasses how organisations assess, select and engage with their suppliers," states Saric. "Historically, most enterprise-supplier relationships have been very transactional, with suppliers selected based on pricing and other factors and the relationship mostly consisting of transacting against those contracts and monitoring performance.
"But the nature of those relationships has been rapidly evolving, with business success increasingly dependent on supply chains. Businesses have outsourced more of their operations, so they are more dependent on suppliers. The rapid pace of innovation and specialisation means suppliers are a key source of innovation. And as supply chains have grown longer and more global, businesses are increasingly susceptible to risks in their supply chain - and increasingly held accountable for them by consumers and governments. So the balance of power has shifted from buyers to suppliers.
"As a result, how businesses select and manage their suppliers is increasingly important. In the future, innovative suppliers will be in a position where they can pick and choose who they work with. As a result, UK businesses need to ensure they are managing relationships and becoming customers of choice, not just managing data input. This means moving away from supplier relationships that focus primarily on negotiating lower prices, which can financially stress suppliers and result in lower prioritisation when disruptions occur. Instead, organisations must concentrate on sustainable ways to interact with suppliers to make the most out of their relationships."
Mandewirth adds, "Facing recent disruptions in global supply chains, supplier relationship management has become more important than ever. Today, the success of many industries depends more and more on safeguarding critical supply. This includes computer chips, raw materials, chemicals, intermediates and much more. In addition, services like logistics and IT have become a significant bottleneck."
How do you distinguish between Supplier Management and Supplier Collaboration?
"Supplier collaboration revolves around the improvement of supplier-related processes in a two-directional way," explains Mandewirth. "This could include processes like planning, order management and invoicing.
"The set-up for supplier collaboration depends on the market scenario, especially the number of relevant suppliers and the need for specialised supply and services. The standardisation or commoditisation of materials, products and services also plays an important role."
Saric mirrors a similar sentiment. "I view it mostly as a difference in mindset between which term is used. Supplier management for many entails selecting the optimal suppliers and maintaining visibility of their risk and performance. It is a very enterprise-oriented view. Supplier collaboration recognises the bi-directional nature of relationships, motivating suppliers and giving them the opportunity to provide input as a trusted partner on new products and strategic objectives. Those focused on supplier collaboration typically work to optimise results for both organisations and can drive co-innovation and support of each organisation's cash flow needs."
Building good SRM
When developing a strong SRM, it's important to lay down the correct foundations. And these, like any relationship, are fairly self-explanatory. In theory, good SRM should include effective communication to avoid misunderstandings. Prioritising listening to a supplier results in them feeling valued and seen, and allowing for their contributions to be taken into consideration encourages consistent and healthy levels of conversation.
"A good supplier relationship balances market orientation and reliability," notes Mandewirth. "High competition might lead to spend optimisation, but could also lead to increased process and manufacturing costs. It will become key to simulate market scenarios, supplier behaviour, trade regulations as well as sustainability data and internal costs in a comprehensive model. 
"Already today, a low material price is not necessarily a first choice, if the geopolitical risk is high and the sustainability data is poor. Beyond facts and figures, personal relations will remain important, especially when it comes to high value deals. Additionally, trust in capabilities and information can also be supported by blockchain and distributed ledgers."
But where to begin? Saric notes that supplier choice plays a pivotal role in successful SRM.
"It starts with selecting suppliers, effectively assessing them and providing sufficient information and, when possible flexibility, on how suppliers meet your requirements. Once suppliers are selected, there is the transactional element of placing and tracking orders and managing payments. More collaborative organisations also exchange information on forecast and planned orders and provide options for payment based on each organisation's cash strategy. Supplier performance and risk are then monitored, which feeds future decisions on which suppliers to retain and which to replace."
An environment of openness and respect between both parties is just as vital. Suppliers are keen to work with buyers who show appreciation and a willingness to work together, and this evolves into an eagerness to cooperate. Building trust and honing respect increase performance quality and the chances of collaborating to innovate - which may just prove invaluable for future operations. Having clear, concise, and understandable agreements with suppliers also ensure both parties are clear on their commitments, downplaying the risk of confusion and disruption.
"A healthy supplier relationship is based on transparency and effective collaboration," Saric continues. "A recent report found that a lack of appropriate mechanisms and technology is the top hindering factor limiting effective collaboration between buyers and vendors, as poor transparency and openness reduce trust in a supplier-buyer relationship. To ensure that suppliers remain on board, organisations must ensure that they have the right technology in place to facilitate effective collaboration."
SRM and Digitalisation
Technology makes SRM simple. It's somewhat self-explanatory but investing in suitable SRM software results in increased ease when it comes to keeping a hive of supplier information located in a single place. Similarly, utilising IT capabilities allows for value creation, enabling transparency and enhancing the management of said information. 
But how is digitalisation driving SRM beyond management and towards collaboration, and how is that helping businesses in their current and near-term future? Well, digitalisation allows for everything to go that little bit quicker. As we enter into an exciting, new, digital age, the implementation of technological resources designed to enhance the relationships between buyer and supplier are invaluable. Delivering real-time feedback is enabled through the adoption of manual tasks by intelligent automation, and using technology to analyse large volumes of data cuts cost, time, and effort. 
"There is a growing need to collaborate with suppliers, whether to drive improvements in ESG, co-innovate on new products and services or minimise supply disruptions," Saric points out. "To maximise results in such areas, organisations must scale collaboration to more suppliers and more categories of spend. Digitisation is key to this, helping make collaboration efficient and effective. Unsurprisingly, a recent study found that 77% of businesses say that digitisation of processes is a top priority for their company's procurement function over the next year."
Mandewirth, likewise, agrees that digitisation is imperative for efficient and sustainable SRM and supplier collaboration.
"Multiple digital collaboration platforms are available depending on the specific industry, spend categories and regional scope. Collaboration platforms can help buyers and vendors to optimise processes, creating a win-win situation. Good examples are synergies in order placement or invoice management.
"There is a tactical difference between neutral market platforms and collaboration systems being set-up by buyers or vendors. It has to be taken into account, to what degree the investment in a platform will help to improve processes on one hand, while leading to dependencies on the other hand."
Digitalisation opens doors for increased communication and means for collaboration, and this has a direct effect on the way that SRM is changing from mere management to more of a partnership-based concept. Technology is helping to encourage a stricter structure to keep tabs on supplier and buyer information and updated facts and figures and is allowing for a quicker pace of implementation within the supply chain. Sharing and managing information, whilst improving communication, is made more accessible when utilising digital capabilities, so it makes sense that technology is now so closely intertwined with the concept of SRM and the future of its widespread prevalence within the industry. 
It's essential to have people in the business that are assigned dedicated roles to deal with the management of supplier relationships as, like with any relationship, it needs work to be maintained. SRM doesn't just profit the supplier, but the buyer too, offering up a bounty of benefits for both parties involved in the partnership. In the long run, nurturing collaboration increases the chances for valuable innovation - after all, two heads together are better than one. And as the world gravitates towards consistent technological adaptations, it's important to make sure SRM keeps pace with the changes, using them to advance the concept in and of itself and ensuring suppliers feel valued, appreciated, seen, and heard. 
Saric encourages more businesses to prioritise SRM and see it as a valuable concept to adopt into business practice. And now, more than ever, it's imperative to the smooth running of the supply chain.
"As the UK is currently struggling with supply shortages across several industries, building strong relationships with suppliers is paramount. Maintaining bonds with suppliers and engendering two-way trust is key to enabling seamless collaboration, helping to ensure that vendors can become the 'customer of choice'.
"A close relationship between buyers and vendors allows them to support strategic objectives and solve problems, as well as drive down costs, yield new revenue streams, and tap into new innovations. Take the ongoing chip shortage, for instance. As the market begins to recover, the competition to be at the front of the queue will be fierce. Vendors are likely to prioritise buyers that they share stronger relationships and similar values – making it all the more important that organisations take a collaborative approach with their suppliers," concludes Saric.