Supplier contracts 'can mitigate extreme-weather risks'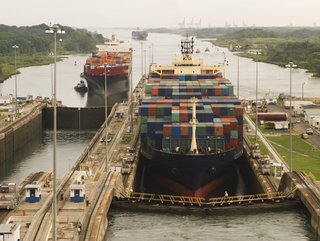 Drought has led to low water levels at Gatun Lake, meaning it can no longer feed the Panama Canal's locks with the water needed to raise vessels as they pass from the Pacific Ocean to the Atlantic. Trade between China, Japan, South Korea, and the US has been affected, and highlights the impact of extreme weather events on supply chain reliability.
As Panama Canal drought highlights extreme weather risk to supply chain, Icertis CFO Rajat Bahri urges firms to use contracts as risk-mitigation strategy
The drought-stricken Panama Canal has announced a further set of restrictions to reduce transit capacity.
In November, booking slots were down 30% from August, and analysts predict that slots will continue to fall away in early 2024.
The problem is extremely low water levels at Gatun Lake, which feeds the Canal's locks with the water needed to raise vessels as they pass from the Pacific Ocean to the Atlantic.
Severe drought has seen the introduction of strict weight limits and rising surcharges for vessels traversing the canal.
Economists warn that the Panama drought – as well as ongoing extreme weather patterns – might spark a repeat of 2021's surge in shipping costs and goods shortages.
Drought 'will see scramble for new sea freight routes'
Bloomberg reports that if Gatun Lake levels continue to fall as forecast, there will be a scramble to find alternative routes from Asia to the US.
Management of the canal is overseen by the Panama Canal Authority (PCA). Following a previous drought in 2019-2020, the PCA improved water efficiency in its operations but this has had minimal effect, given the severity of the current drought.
Since the PCA first imposed draft restrictions in July, shippers have had to seek alternative routes for their cargo.
Trade between China, Japan, South Korea, and the US has been affected. In total, an estimated 46% of container movement from northeastern Asia to the US is via the Canal.
With the Panama Canal situation seemingly set to deliver yet more disruption to global supply chains, Rajat Bahri, CFO at multinational contracts company Icertis, says the Panama canal situation highlights just how vulnerable supply chain remains to climate-related disruption.
"From drought that is stranding ships in the Panama Canal to wildfires and floods that cut off transportation routes, it's undeniable that extreme weather will continue to impact global supply chains," he says, adding: "Supply chain disruption led to an average loss of $82 million per company last year, representing a potential loss of 6-10% of a company's annual revenue."
Bahri says navigating the growing impact of the climate crisis is becoming increasingly complex, "particularly for global enterprises with thousands of suppliers".
Extreme weather 'impacts contractual agreements'
He adds that weather-related supply chain interruptions are spurring organisations "to pivot from existing contractual agreements, and quickly". He says that although it is impossible to predict when and where extreme weather will strike "there are ways to prepare for its impact on the supply chain and mitigate potential revenue losses".
"One answer," he says, "lies in an unexpected place: contracts." These, he explains, "are the foundation of commerce and are the one thing that every supplier relationship has in common". He says they "govern dollars in and out of an enterprise, determining what goods and services are provided and ultimately how much companies are charged for them".
He continues: "Through the integration of AI, enterprise leaders can analyse contract data to anticipate the consequences of extreme weather events and surface insights into vendor network weaknesses that may have negative financial implications.
"This visibility enables organisations to take actions that minimise risk and implement precautionary measures within their contractual agreements, safeguarding their bottom lines in the event of worst-case scenarios."
Bahri points out that manufacturers can also use AI to ensure every supplier contract contains a 'force majeure' clause that protects their financial interests in the event of an unforeseen disaster, without the need for manual review from a lawyer.
"AI can also pinpoint areas where supplier diversification is needed to maintain business continuity if supply chain routes are impacted when disaster strikes, providing the opportunity to establish new vendor relationships in advance," he adds.