Supply Chain Risk Management
Streamlining Warehouse Functions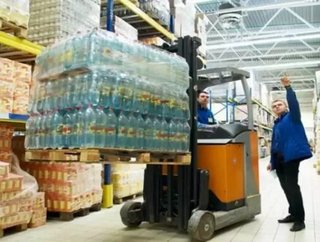 Warehousing is just one of many links in the supply chain and it can be a complex part of the entire chain. The warehouse is where all goods are stored...
ORACLE WAREHOUSE MANAGEMENT (OWM)

Oracle WMS offers rules-based directed putaway and slotting capabilities. These minimize storage fragmentation, enforce hazardous material rules and reduce obsolescence.
Oracle WMS also recommends optimal storage bins for order fulfillment. The system offers Push and Pull based replenishment to enable warehouses to efficiently pick a high volume of order lines.
It can identify cross-docking opportunities in the warehouse by matching expected receipts with outbound shipments and manufacturing component requirements.
The system provides out of the box support for RFID and EPC technology. Oracle WMS also offers the framework in which to automate any warehouse transaction via RFID.
MANHATTAN ASSOCIATES WAREHOUSE MANAGEMENT
Slotting optimization is also a key feature of Manhattan Associates' management system, helping to shorten fulfilment cycles and use warehouse space more effectively.
The system can coordinate the entire fulfillment cycle inside and outside of the warehouse using distributed order management.
Its transportation lifecycle management is another feature of the company's warehouse management system. It manages shipments to and from the warehouse.
Manhattan Associates' Supplier Enablement is an online portal that opens up the lines of communication with suppliers, speeding up time to market and reducing errors.
INFOR SCM WAREHOUSE MANAGEMENT
Infor's warehouse management capabilities include inventory management, which collates multiple unites of measure, lot control and catch weights to improve inventory accuracy.
Its cross-docking function allows flow-thru, transhipment and opportunistic process capabilities.
Infor also has a range of value added services that include deferred manufacturing, preparation of store-ready pallets, light assembly and kitting.
Voice-directed picking is another key feature of Infor's system. It offers voice-enabling order selection, replenishments, put-aways and transfers to improve productivity and accuracy.