Supply Chain Risk Management
Software AG and MxD partner for Supply Chain Risk Framework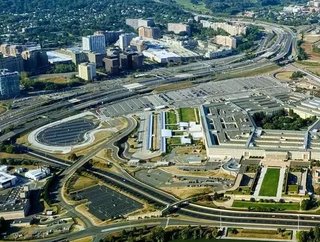 Software AG Government Solutions is to partner with MxD to provide the US Department of Defense (DoD) with a supply chain risk alert framework...
Software AG Government Solutions announced yesterday it will produce a supply chain risk alert framework for the U.S Department of Defense (DoD) as part of a collaboration with MxD, the country's Digital manufacturing Institute and National Center for Cybersecurity in Manufacturing.
The partnership will see Software AG provide MxD with hybrid integration solutions, as both companies deliver their plan for delivering supply chain risk alerts. 
The start of the COVID-19 pandemic revealed aspects of supply chains, resulting in the need to secure the U.S manufacturing supply chains, achieved by increasing resiliency and improving their current structure. 
"Supply chain resiliency has long been part of MxD's mission, but the pandemic gave our work new urgency and focus," said CEO of MxD, Chandra Brown. 
Digital technologies, such as Software AG's webMethods API management and integration platform which is critical to this project, are front and center as we work to improve security, visibility, and flexibility of our manufacturing sector – both to fortify U.S. competitiveness and to prepare for future crises," Brown added. 
MxD, in addition to other industry partners and including Software AG Government Solutions, plan to develop a "rapid analysis tool" to provide supply chain leaders and policy makers with the ability to assess a wide range ofvalue chain designs surrounding the pandemic. 
This aims to optimise supply chain resiliency and agility during an emergency. 
According to Business Wire, the objective of this partnership is to help the DoD to "map existing supply chains to identify vulnerabilities, foreign dependencies, single source suppliers, and identify alternate or indirect suppliers."
CEO of Software AG Government Solutions, Tod Weber, said: " "MxD continues to demonstrate the value of its partner ecosystem and ability to quickly mobilize in order to provide innovative solutions to the U.S. government and manufacturing sector. 
"We are proud to have been selected by MxD and the DoD for such a critical project and look forward to our continued partnership with MxD in developing this important capability."