Supply Chain Risk Management
Skechers California warehouse thinks big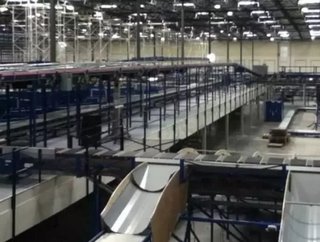 What if your warehouse could improve its energy efficiency, consolidate floor space and improve its capabilities? Thats what Skechers is trying to do i...
What if your warehouse could improve its energy efficiency, consolidate floor space and improve its capabilities?
That's what Skechers is trying to do in Southern California, as the company's new warehouse will open in Moreno Valley in October.
The building will be one of California's largest at 1.6 million square feet, and will consolidate the operations taking place in six other warehouses. The new warehouse will serve as the distribution hub for the United States and Canada.
AN INSIDE LOOK AT THE NEW SKECHERS WAREHOUSE
"This is the next generation of automation in logistics," Iddo Benzeevi, president and CEO of Highland Fairview Properties, the project's developer, told the National Real Estate Investor. "This building has the most advanced building-automation robotics coupled with being the largest green building of its kind in the United States, and probably in the world."
SEE OTHER TOP WAREHOUSE STORIES IN THE SUPPLY CHAIN DIGITAL CONTENT NETWORK
Fuel cell technology gives power to warehouses
Nike, Adidas called on to clean up supply chain
Greening your packaging process
Check out the latest issue of Supply Chain Digital!
Skechers is the second largest footwear brand in the United States, and its new $250 million warehouse building is a testament to the brand's growth. The building stretches more than a half-mile at 2,900 feet long, and is 700 feet wide.
Energy efficiency is put at a premium in the building, as the warehouse uses a fresh-air climate control system instead of a traditional mechanical air conditioning unit.
The warehouse is built to meet the Green Building Council's Leadership in Energy and Environmental Design Gold (LEED Gold) criteria. The warehouse would be the largest LEED-certified building in the nation if approved.
"It would be an unbelievable achievement to do a building of this size and even get LEED Silver," says Benzeevi. "Smaller buildings are easier to build green, but when you're doing something that can encompass 40 football fields inside, it's not that easy."
The Skechers warehouse will also take advantage of robotic inventory management, as the automated system from Japan-based Daifuku Co. will allow the company to move 20,000 pairs of shoes per hour.
Currently, Skechers is able to move about a third of that total, as the company processes 7,000 shoes per hour.