Supply Chain Risk Management
Servitisation is the future of manufacturing in 2019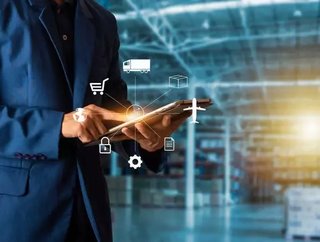 There's been huge changes in the world of manufacturing over the last few decades, and nothing has affected the industry more than consumer demand and...
There's been huge changes in the world of manufacturing over the last few decades, and nothing has affected the industry more than consumer demand and expectation. In 2018, the gap widened even further between customer expectations and after-sales service realities, which served as a catalyst for manufacturers to make major changes and begin the shift toward servitisation. Manufacturers have evolved from selling products to selling the outcome or value that products deliver and guaranteeing product uptime. This focus on proactive repair prevention is a big change from past break-fix models, as it means the onus has shifted from the end-user to the original equipment manufacturer (OEM) to make sure products are fully functioning.
The challenge here is that the transformation process doesn't happen overnight. However, the benefits of servitisation are incredibly attractive once the shift is made.
Here are three reasons manufacturers need to begin the shift to servitisation and the best ways to prepare:
Customers are ready
The focus on repair execution, or repairing a product after it has already broken down, has created a sort of muscle memory for manufacturers, where the goal has been making the repair experience better, rather than non-existent. So, how can the repair – or the unplanned product downtime – be avoided, in the first place?
According to our recent research with Worldwide Business Research (WBR), 98% of customers indicated they want to see maximised product uptime prioritised in their manufacturers' service agreements, when, in actuality, only 33% of manufacturers offer this today.
There has never been a more important time for manufacturers to drastically change the way the after-sales service side of their business functions. And, over the next twelve months, time management will be crucial – from the way it's allocated, prioritised and spent – and the progress manufacturers make along the journey to servitisation could be make or break for their future success.
Don't neglect your workforce
Shifting away from break-fix and towards service-as-a-product won't happen overnight. People are at the core of after-sales service organisations, making up the workforce that keeps engines running and processes improving. And while the advancements like data and automation may have initially been introduced as a way to streamline the workforce, it's more important than ever to empower those individuals who will carry their companies into the future.
This means that from the C-Suite, to the service technicians in the field to the research and development teams, OEMs need to examine how they are deploying these resources, and if they are properly prepared to take the next step.
Use the right tools
Emerging technology has always played a key role in manufacturing, but the adoption of that technology is where true industry revolution takes place and determines which brands will rise to the top. Companies which adopt new, sophisticated technology that streamline processes, optimise budgets and improves overall workforce performance are predicted to outlast – and outpace – their competition.
Companies need to adopt technologies that will both enable them to deliver on service-as-a-product promises and empower their team members to find next-level results and areas for improvement. Technologies such as enhanced data analysis, IoT technology and customer service technology – such as wearable tech – will all play a huge role in the servitisation makeover of the manufacturing industry. And the sooner OEMs adopt them, the better.
After extended periods of uncertainty, manufacturing is ripe for disruption and innovation. Servitisation is a manifestation of this and it will be truly interesting to see which companies succeed, how they innovate and what results they achieve in 2019 and beyond.
By Gary Brooks, CMO, Syncron