Supply Chain Risk Management
Sedex and Verité release supply chain fire safety findings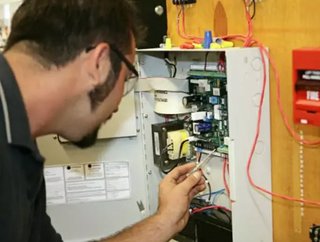 A partnership of supply chain specialist Sedex and Labour Standards Non Governmental Organisation Verité has resulted in the first of a series o...
A partnership of supply chain specialist  Sedex and Labour Standards Non Governmental Organisation Verité has resulted in the first of a series of issue-led briefings, which has found the top five most prevelant fire safety mistakes companies make.
Global responsible supply chain specialist Sedex has announced a partnership with Verité, on a briefing series exploring sustainability issues in global supply chains.
The first in the series of issue-led briefings examines the crucial challenge of fire safety and finds that risks relating to fire safety are widespread and persistent across industry sectors and geographies. The top five most prevalent fire safety non-compliances in supplier sites across the world include: missing or inadequate exit signage and functioning emergency lighting; blocked aisles / and fire exits; and firefighting equipment inadequately installed or missing.
The briefing also provides an overview of the type of actions purchasers and suppliers can take to improve the safety of factories, with a focus on risk and performance management. It includes measures that are planned for during the design and construction of a building, as well as systems for fire protection, building maintenance, emergency response, and personnel training.
Others insights from Sedex and Verité includes a spotlight on Bangladesh, to provide a broader context on some of the political, economic and cultural root causes of fire safety non-compliances and the complexities involved in finding sustainable solutions.
Carmel Giblin, Chief Executive Officer (CEO) at Sedex, said: "Looking across our global membership there are some excellent examples of buyers and suppliers working together to tackle fire safety – we urge others to follow their lead.
"Safety at work remains elusive for far too many workers, demonstrating that buyers and suppliers need to go back to basics to ask are buildings safe, are fire safety systems in place, and are workers empowered to speak out if they feel at risk?"
Dan Viederman, CEO at Verité, added: "Fire safety isn't just a hardware problem – it requires that supplier staff be trained and workers be free to speak out."
The Fire Safety Risk briefing is available from the Sedex Publications webpage.