Supply Chain Risk Management
Rugged mobile computers have a story to tell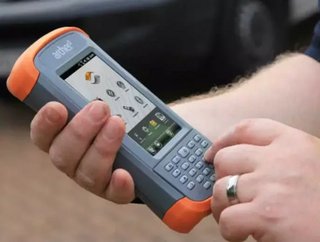 Written by Sharon Gill Industrial mobile computers have been around for almost three decades. Rugged devices for outdoor use were pioneered by manufact...
Written by Sharon Gill 
Industrial mobile computers have been around for almost three decades.  Rugged devices for outdoor use were pioneered by manufacturers like Husky Computers in the mid-1980s. Soon afterwards, devices with barcode scanners began to appear in warehouses.
The first truly portable computers, with scanners, suitable for recording proof of delivery were launched in the early-1990s. Fedex used a device from Hand Held Products (now Honeywell) called the MicroWand, which later evolved into the Beamer.
Early devices were only capable of basic data entry tasks. Devices like the Psion Organiser were adapted for industrial use, but they were merely consumer grade devices in a ruggedized casing, with volatile memory that relied on battery power to retain data.
The limitations of the early devices were due to the components available at that time. The screen was small and often unreadable in direct sunlight. The device stopped working if got wet, hot or was dropped. Before the introduction of flash memory, data was stored on the device until the user returned to his depot to download everything to the host system. The battery lasted only a few hours, so users had to recharge it mid-shift or risk losing all their data if the battery died.
These consumer grade devices were unacceptable for mission-critical or time-sensitive operations. They were also unsuitable for careless users who dropped them, spilled tea on them or left them on their vehicle dashboard to bake in the sun.
Toughening up
Recognising the need for a robust commercial solution, industry players developed truly ruggedized devices that maintained performance levels in harsh environments, with wireless comms to transmit data either in real-time or at user-prescribed intervals, and, in the case of Juniper Systems' Archer 2 device, a battery capacity of up to 20 hours. Bigger high-visibility screens were introduced, as well as integrated GPS, RFID and barcode readers, cameras and voice recorders. 
The ruggedness kept improving, with dustproof and waterproof devices designed to operate in temperatures between -30oC and +60oC, and able to withstand being dropped from a height of 1.5 metres. The ruggedness of a device is measured in its IP and MIL-STD ratings. The higher the rating, the more extreme the environment in which it can operate and the more abuse it can tolerate. The lowest rating used in the industrial sector tends to be IP 54, extending to IP 68 for devices that must survive and operate in the most extreme conditions.
Today the mobile Internet revolutionised the market with Software as a Service (SaaS) solutions, allowing new levels of application and connectivity. For example, a single app on a single device can recognise different barcodes belonging to different parcel carriers.  Developed by NetDespatch for use in remote areas like the Scottish Highlands, the app allows a contractor to deliver parcels for different carriers using one device to record proof of delivery for any parcel network.
Device ruggedness is one aspect, but proven reliability and management are crucial to avoid downtime and its consequences. The answer is Mobile Device Management (MDM), a software tool that monitors an entire fleet of mobile computers, which can be used by the end user or provided as a value added service by the vendor. MDM software tracks devices to monitor performance and usage, enabling timely maintenance, repairs or swop-outs, as well as over-the-air software updates and remote troubleshooting. 
Constantly advancing
Peak-Ryzex's MDM solution monitors all mobile devices throughout an organisation, irrespective of the device brand. The MDM solution allows IT managers and support staff to pinpoint the location of any device that is under-performing and immediately arrange for repair or replacement. It also enables usage reporting and analytics.
Smartphones joined the revolution, and tablets, with their bigger touchscreens, climbed aboard as well. TouchStar Technologies' Z710 tablet is giving Windows a run for its money with its Android 4.1 OS. While some large organisations have a "Microsoft only policy", many consumers prefer Android. Juniper Systems meanwhile intends to become operating system agnostic, and is therefore looking at offering an Android solution as well.
Today's rugged handheld devices have eliminated data input duplication and the errors associated with this. The data that is captured is consistent and can be transmitted to the host system instantly, enabling real-time tracking of consignments. The devices can be relied upon to perform properly anywhere from the heat of a ship's engine room or the humidity of a Durban driver's cab, to a refrigerated warehouse or an ice-encrusted truck in Canada.
The transport and logistics industry is reaping the benefits of technology developments in the form of increased accuracy and efficiency, real-time access to data, and reduced paperwork.  As the technology becomes more user-friendly, with increasing data flexibility and integration offering even more possibilities, the transport and logistics industry must sometimes wonder how it managed without them.