Supply Chain Risk Management
Restoring the U.S. rare earth supply chain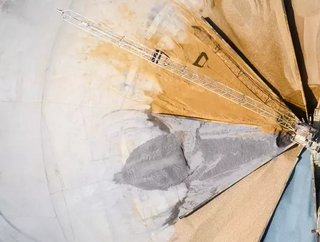 General Motors and MP Materials have joined in a strategic partnership to help create a sustainable supply chain of rare earth magnets
General Motors and MP Materials have announced a collaboration to create a fully integrated U.S. supply chain for rare earth magnets. 
In their long-term agreement, from across the USA MP Materials will source and manufacture:
Rare earth materials

Alloy

Finished magnets
These materials will be used in electric motors used in models such as the Cadillac LYRIQ and Chevrolet Silverado EV.
Restoring the supply chain focused on sustainability
MP Materials mines in the Mountain Pass rare earth mine and processing factory in the only active and scaled rare earth production site in the USA. 
MP Materials also announced that it will build a separate production facility in Fort Worth, Texas, to turn these rare earth materials into metal, NdFeB alloy and magnets, creating an end-to-end, sustainable U.S. supply chain.
This strategic collaboration between General Motors and MP Materials hopes to help commercially restore the U.S. rare earth supply chain, with sustainability in mind.
Meeting sustainability goals in the supply chain
GM and MP Materials will work towards building policies which support a secure supply chain across the USA.
"We are building a resilient and sustainable EV manufacturing value chain in North America, from raw materials to cell manufacturing to electric drive motors and beyond, further accelerating GM's vision to support a mass market for EVs," said Shilpan Amin, GM Vice President, Global Purchasing and Supply Chain. "Our work with MP Materials is another bold step forward that will help ensure that we meet our goal to lead the EV industry in North America in more than just sales."
"Restoring the full rare earth supply chain to the United States at scale would not be possible without U.S. manufacturers like GM recognizing the strategic consequence and acting with conviction," said MP Materials Chairman and CEO James Litinsky. "We are proud to welcome GM as the foundational automotive customer for our new magnetics facility and join forces with a company fully aligned with our vision to reinvigorate the American manufacturing spirit."