Supply Chain Risk Management
Resilient businesses 'bounce forward, not back' - McKinsey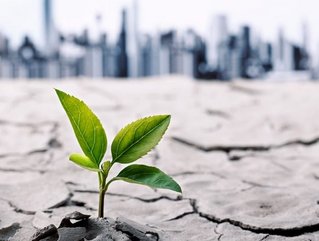 At the annual meeting in Davos, Switzerland, in 2022, the World Economic Forum launched the Resilience Consortium, to gather committed leaders from the public and private sectors to build resilience globally—across regions, economies, and industries.
McKinsey report into operational resilience shows that it is those organisations who acted on hard lessons learned during the pandemic who are now thriving
Resilient organisations don't just bounce back from misfortune or change – they "bounce forward", a new report from McKinsey claims.
"When challenges emerge, leaders and teams in resilient organisations quickly assess the situation, reorient themselves, double down on what's working, and walk away from what's not," says the report, 'Raising the resilience of your organisation'.
Report authors, McKinsey partners Dana Maor, Michael Park and Brooke Weddle, say there is "no shelf life on change and no expiration date on organisational resilience".
They add: "There will always be more uncertainty, more change, and a constant push for teams to realise outcomes more quickly. The companies that cultivate organisational resilience – driven not only by crisis but also by opportunity – can gain an important, lasting advantage over competitors."
Backing up the claims is McKinsey research on the relationship between companies' organisational health and their financial performance during the pandemic. This shows that those businesses exhibiting healthy, resilient behaviors – such as knowledge sharing, performance reviews, and bottom-up innovation – were less likely than other organisations to go bankrupt.
Resilient organisations target four key areas - McKinsey
The authors say organisations seeking to be more resilient need to target four areas.
Data-informed decision making, which makes it easier for leaders and teams to test, learn, and adjust in the wake of complex business challenges.

Self-sufficient teams that are accountable, and have ownership of outcomes. Such teams "are empowered to carry out strategic plans and stay close to customers" and "have the information they need to continually change course or innovate".

Finding adaptable leaders, who take the time to coach team members through change. "They catalyse new behaviours and set the conditions for both a short-term response and long-term resiliency."

Invest in talent and culture. "Adaptable environments are more likely to attract top talent, who will in turn are more likely to perpetuate a cycle of resilience."
The authors point out that, during the pandemic, many organisations were forced to quickly revamp strategies, operations, and employee value propositions.
"This was in the face of supply shortages, customers' changing needs, and employees' changing expectations for what the typical work environment should look like," the authors say.
They add: "Some, but not all, say they intend to learn from these experiences, and continue on an agile track so they'll be better able to meet future challenges."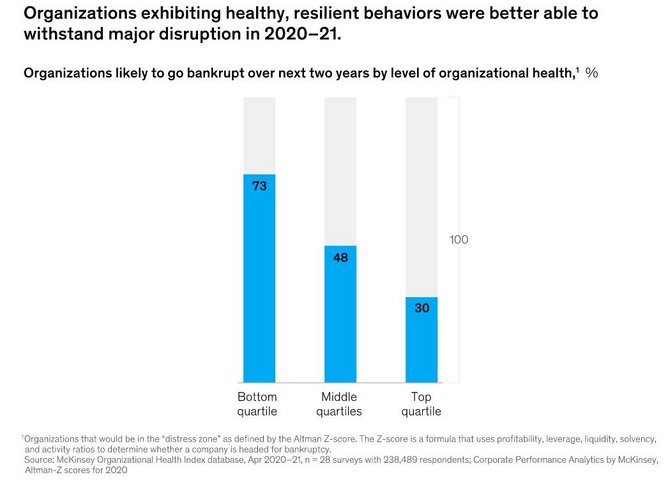 Resilient firms learned hard lessons during the pandemic
They say such companies have found ways to make dynamic, efficient decisions, and to improve time management.
The authors say: "For big-bet decisions it is useful for companies to establish a nerve centre, or a decision-making of key stakeholders, who can respond to events in real time, using real-world data.
"Such a team can frequently report back to the CEO and others in senior management to ensure alignment, and is empowered to act quickly on daily decisions."
The report also points out that, to cultivate organisational resilience and to ensure adaptability, companies need to "think differently about how teams are structured and managed".
McKinsey says: "Rather than continually tell teams what to do, leaders in resilient organisations minimise bureaucracy and foster entrepreneurship among and within teams.
"They nearly always put decision making in the hands of small cross-functional teams, as far from the centre and as close to the customer as possible.
"They provide some guardrails and ensure accountability and alignment, but then step back and let employees take the lead."