Supply Chain Risk Management
Reshoring on rise as supply chain pressures ramp up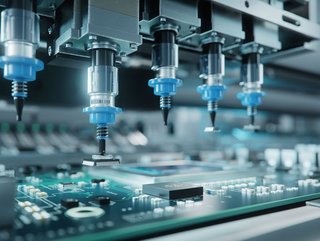 When asked for measures most likely to drive business growth over the coming year, 38% of business owners said moving manufacturing operations home from overseas was the best way to mitigate supply chain disruption and cost inflation. Pictured is the microprocessor manufacturing process. Tech companies like Apple and Samsung increasingly are looking to reshore chip manufacturing in the face of long-standing supply problems.
Disruption, uncertainty and inflation are driving businesses to reshore and nearshore manufacturing and retail operations, but at what cost?
The shape of supply seems to be changing in every conceivable way. It's becoming less chain-like and more network-based, as businesses seek the sophistication needed to thrive in an uncertain world. Supply chains themselves are also shrinking, with organisations beginning to move away from the cheap-labour strategies that have fuelled the manufacturing boom and rapid industrialisation in South East Asia for the past 40 years.
But those days seem to be drawing to a close, because supply chains that span the globe are too vulnerable to disruption in today's volatile, uncertain world. Increasingly, firms are looking to reshore and nearshore both manufacturing and sourcing to reduce their exposure to risk.
A recent Reuters Events whitepaper shows just how strong the reshoring trend has become. Produced in conjunction with A.P. Moller-Maersk, the giant Danish shipping company, the paper – called 'A generational shift in sourcing strategy' – is a global deep-dive into near-sourcing, nearshoring and reshoring in the post-pandemic world.
It looks at how companies across the world are looking to rebalance their supply chains, reduce risk, increase visibility and improve sustainability.
The paper shows that the countries with the two largest manufacturing workforces, Germany and Poland, are the most attractive sourcing and reshoring locations.
But the authors also add that there's a "broad-based commitment" among businesses to source more from within both East and West Europe to reduce the distance to end-market and meet the increasing need to draw on pools of skilled labour.
In the foreword to the paper, Mikkel Søndergaard Rasmussen, Regional Head of Logistics and Services, Europe A.P. Moller-Maersk recounts the chaos and disruption of the past two years, including the pandemic and war in Ukraine.
"Global markets have been fragmented and this has left supply chains exposed," he says, adding: "Little wonder, then, that companies hold supply chain resilience in increasingly high regard, because the ability to deliver products reliably and on time is increasingly important to their customer-value propositions."
Rasmussen observes that this has seen sourcing strategies "come under the microscope for many" as the bid for resilience gathers pace. He says: "Resilience doesn't come without its costs but when set up correctly, logistics can be seen as a business enabler and potential source of competitive advantage, instead of being a financial hindrance."
This, he continues, means adopting "a less fragmented logistics supplier base and a more integrated, holistic approach across the entire supply chain, together with a trusted logistics partner accountable for outcomes".
Two-thirds of firms say disruption impacted sourcing policies
Some key figures quoted in the paper:
– 67% of global retailers and manufacturers say that global supply chain disruptions have changed where they source materials and components from.
– 58% of those who have shifted sourcing say that further relocation
remains a high priority, or the top priority, for their business.
– 76% do not expect supply chains to normalise in the next 12 months, following Q3 2022.
– 37% plan to change manufacturing locations.
The paper says that among the factors fuelling plans to nearshore and reshore manufacturing and sourcing are disruptions to raw materials (70%), shipping (68%), and components or finished goods (63%).
The top five reasons given by businesses looking to shorten their supply chain are: to increase flexibility (65%); to limit reliance on single-sources of materials (57%); to limit operational risk (56%); to reduce transit time (48%); and to increase control over operations (45%).
The paper also looks at how supply chain structure is changing in industry verticals in the face of disruption and uncertainty. It reveals:
The electronics and technology, and automotive, aerospace and machinery sectors have been the most active in changing sourcing locations as a result of disruption.
The electronics and technology sector has been the most disrupted by delays in components.
The fast-moving consumer goods and food & beverage sectors have been the most disrupted by lack of shipping capacity and labour shortages.
The chemicals and chemical products sector has been the most disrupted by delays in raw materials, inflation and delays in shipping.
Turning its focus to regions, the paper reveals that North American supply chains are the most internationally focused, containing the smallest number of supply chains saying they source only in their home region.
North American respondents are, as such, more likely to face labour and factory capacity shortages than in Europe or Asia-Pacific.
Asia-Pacific, meanwhile, has been hardest hit by shipping complications, the paper reveals, which reflects ongoing COVID shutdowns in the region, especially in China.
Future supply chains 'will look very different'
The paper concludes: "Future supply chain logistics will undoubtedly look different from today's offerings, as supply chains start to move closer to the end consumer, with fewer intermediate parts traded over long distances."
It continues: "While it is still unclear how pervasive nearshoring will be, heightened uncertainty has already impacted supply chain decisions in some sectors.
"Multi-sourcing and changes in inventory management will become more widespread and will need to be supported by new and more holistic logistics offerings, to manage complexity and cost."
The paper also says that integrated logistics and fulfilment strategies "will be in even sharper focus in order to meet consumer demand for flexibility, speed and reliability across a widening range of delivery channels".
In conclusion, the paper says that outcome-based, long-term logistics partnerships are needed "to deliver seamless, cost-effective and resilient supply chain solutions based on widely accepted ESG standards".
Cost driving retail towards reshoring
But it is not just industrial manufacturing that's seeing fundamental changes to supply chain strategies; retail supply chains are also shortening as brands look to cut costs.
In a recent study conducted by global e-commerce fulfilment platform ShipBob, it was found that 40% of British brands are planning to manufacture domestically in response to the cost of shipping to the US rising by 30% in just twelve months. The findings were drawn from a survey of 750 UK brands.
While cross-border commerce has traditionally been the engine for rapid ecommerce growth, rising shipping costs are causing many smaller UK brands to prioritise operations closer to home, the ShipBob study shows, and it's a similar story across much of Europe and North America.
When asked to name measures that would best drive business growth over the next 12 months, 38% said moving manufacturing operations from overseas to the UK to avoid import challenges and rapidly rising freight costs.
Enda Breslin, ShipBob EMEA General Manager, warned that spiralling shipping costs are "strangling the growth of the UK's e-commerce entrepreneurship sector".
He added: "While it's understandable many will look to protect their bottom line by focusing inside British borders, it means brands won't scale as fast as they should."
Breslin went on to say that small brands should still "look to expand ambitiously" but that they should seek to do so "in a resilient way", such as by making use of their ecosystem of ecommerce partners.
"Choosing fulfilment partnerships carefully will help small brands position themselves closer to their overseas customers, and level the playing field with local competitors when it comes to shipping speed and cost."