Supply Chain Risk Management
Reduce risks with technology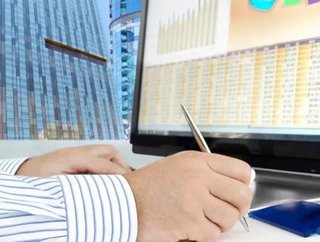 Gayatri Balaji, President, BPO division, Xchanging Every business leader wants to maximise their revenue and profitability and reduce their risks. Some...
Gayatri Balaji, President, BPO division, Xchanging
Every business leader wants to maximise their revenue and profitability and reduce their risks.  Some of the leading Fortune 100 companies excel at identifying risks to their supply chains and have strong mitigation strategies in place to offset the negative effects.
In the aftermath of the Japanese earthquake and Thai floods in 2011, there was a global parts shortage. With several global corporations having their factories in the region, these events seriously disrupted their supply chain engines, leading to delays in taking products to market. The result was damaged sales and increased costs. 
And nature is not the only factor that can play havoc with your supply chain: the global economic crisis, political unrest, demanding customers, shorter product lifecycles, technology changes, terrorism and cyber threats define the environment in which businesses across the globe operate today.
Intelligent use of data from your supply chain, in combination with external market information, can considerably advance your business' ability to plan for and mitigate market and pricing volatility that may come your way, especially in the current unstable global economic climate. 
Identify your risks
The first step to mitigating risks is identifying what these could be. The top three supply chain risks for any global organisation are:
1.       Inventory risk: This, I believe, is one of the biggest risks, and is often the result of a mismatch in projections and actual market demand. Maintaining excess inventory can become a liability and put a strain on your finances. An inventory risk can also come from failing to predict a high probability of internal or external triggers of disruption in the supply chain.
2.       Procurement risk:  Factors in this category include unpredictable natural events, which can create shortages and increase the cost of acquiring raw materials, and fluctuating exchange rates or supplier price hikes, which can dramatically raise costs.
3.       Financial risk: Having your working capital tied up in languishing inventory and slow moving receivables can increase the cost of your supply chain. The ProfitPoint, Supply Chain Survey Report 2012 found that globally only 70 percent of SCM experts are able to estimate their supply chain costs accurately.
Leverage technology and analytics
Across the industry we are seeing an increasing investment in Supply Chain Risk Management (SCRM) among procurement professionals, specifically on technology solutions that mitigate risk.
The ability of technology to provide increased visibility of relevant data, and to track the accountability of stakeholders across the supply chain, is tremendous. Technology has crept into SCM step by step, beginning with electronic invoicing, computerised shipping and tracking and automated notification, thus enabling users to easily place orders, track shipments and monitor inventory in real-time.
The best organisations are differentiating themselves by adding a layer of predictive analytics to their existing technology. By feeding data from their existing risk management systems into analytics and dash boarding applications, they are able to spot key trends, patterns, and potential disruptions within supply chains and identify the right risk mitigation strategies.
They are using predictive analytics at every step of the supply chain cycle, thus enabling procurement managers to determine how best to allocate resources to protect against vulnerabilities.
For example, algorithms can be built to provide advanced notification of surges or slowdowns in demand. This information can then be monitored and fed-back into the supply chain management process, to drive better warehouse and distribution management, transportation management, production planning, and supplier capacity and order collaboration.
This technological capability provides procurement teams with a holistic view of the on-ground reality in real time. This not only improves their ability to predict events, plan for risks and the relevant mitigation strategies, but also reduces the risk of bad decision making when it's business as usual.
Technology can also play a major role in managing financial risks. Organisations can embed effective working capital management tools and platforms into sustainable processes to eliminate those historic ebbs and flows and minimise related business risk across their supply chain base.
A mature supply chain should include a clear overview of costs on an ongoing basis. Predictive analytics tools can enable organisations to plan for continuous improvement and to reduce costs by at least five percent. Advance alerts can provide you with the agility to dynamically balance supply and demand, and help to manage capital risks and trading partner vulnerabilities.
In conclusion, leveraging technology and predictive analytics can help organisations better manage risks within their supply chain by:
·         Transforming multiple forms of available data into meaningful insights and key response indicators
·         Weighing and factoring constraints and variability with supply chain planning and execution information
·         Converting these insights into actions and the best possible mitigation plans