Supply Chain Risk Management
Recession requires supply chain risk rethink - Riskonnect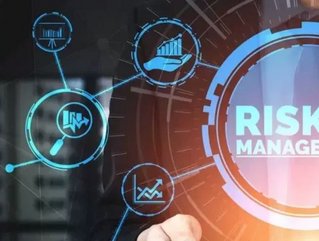 Companies need to change their approach to supply chain risk because of economic downturn, says Andrea Brody of Riskonnect.
Global recession changes how firms must handle supply chain risks, says Andrea Brody, Chief Marketing Officer at risk-management specialist Riskonnect
Today's supply chains are no strangers to disruption. Organisations have had to grapple with a variety of disruptive forces – severe supply constraints, record inflation, heightened geopolitical risk, and more – all at once.
Many leaders say their supply chain is still not operating normally, and do not expect supply chain to return to normal until at least 2024.
Supply chain performance has a direct impact on business continuity and resilience. One hiccup within the value chain has the potential to create knock-on effects that could bring the business to a halt.
The organisations that take steps now to bolster their supply chains will be in a better position to maintain operations and quickly bounce back from future events.
Supply chain performance challenges
Businesses are coming off a nearly three-year struggle to fulfil high consumer demand due to severe supply shortages. Baseline inventory levels have increased because when vendors had things in stock, organisations placed larger than usual orders to strengthen their ability to meet demand.
Fears of a recession and the fact inflation is at a record high is now causing a drop in consumer demand. Inflation meant consumers bought less over Christmas, which left supply-chain leaders to deal with excess inventory.
Estimates predict retailers are now sitting on up to three seasons worth of apparel.
Cargo shipments are dropping significantly to clear out inventory gluts. The National Retail Federation projects ports will see a 8.8% decline year over year in the units they manage and that decline is expected to continue well into the spring.
Companies across industries are also experiencing ongoing supply-chain labour shortages stemming from the Great Resignation. Organisations are scrambling to hire truck drivers, warehouse operators, and other crucial professionals while working to minimise burnout among current employees. Despite avoiding a national rail strike that could have cost the economy $2bn per day, the potential for strikes and unionisation continues to be a real threat for organisations.
Four steps to a stronger supply chain
Identify your most critical business services and products The decisions you make across the supply chain should align with your organisational strategy.
Understand which product lines drive the most revenue and are critical for keeping the lights on. Know where disruption is most plausible, what your tolerance is for disruption, and your time-to-recovery in those areas.
Put supply chain risk controls in place Companies have a variety of choices when it comes to where to put controls across their supply chain – how much inventory they stockpile, whether they mono or dual source, if they outsource, nearshore or onshore, and more.
Choose and implement the controls that will best protect your critical services and products from disruption and limit the likelihood of future logistical issues.
Conduct scenario planning Anticipate future situations and understand the supply-chain impacts that could result from those scenarios. Pressure test your operations against those potential disruptions.
The exercise will help you spot and address your weak points, recognise the warning signs of disruptions, and position your team to quickly and effectively respond to the events that are unavoidable.
Leverage technology Given the economic outlook, many organisations will be required to operate with leaner resources this year. Organise your team around the highest value work.
Lean on technology to help codify best practices and streamline processes. The right technology will also equip you with a holistic view of your risk exposure and actionable insights so you can better problem solve while driving toward your organisation's larger goals.
Recession changes supply chain risk picture
The risks companies face this year will likely not look drastically different than they did in 2022. The approaches companies use to tackle these risks, however, need to shift, especially as an economic downturn exacerbates the supply-chain issues that companies face today.
Taking steps now to strengthen your supply chain will have a positive impact on business continuity and resilience, your ability to deliver for customers, your profitability, and more.
Andrea Brody is Chief Marketing Officer at Riskonnect, a provider of integrated risk management software.