Supply Chain Risk Management
Q&A with Wincanton: Tailored supply chain solutions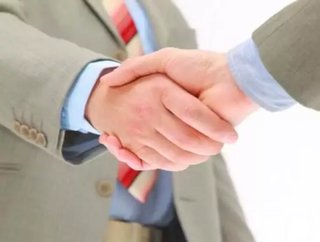 Supply chain solutions provider Wincanton is well-established in Europe, where its expertise covers the whole supply chain, end-to-end, from raw mater...
Supply chain solutions provider Wincanton is well-established in Europe, where its expertise covers the whole supply chain, end-to-end, from raw materials to recycling. It operates from over 400 locations with extensive warehousing and transport networks. While the current economic climate continues to put pressure on the sector, Development Director Tony Hourigan reveals that the company is shielded from the worst of the downturn. In fact, Wincanton continues to innovate, investing in new contracts, vehicles and facilities. Supply Chain Digital caught up with him to learn more.
What is your role at Wincanton as Development Director, UK & Ireland?
Tony Hourigan (TH): I manage a business development team that spans the entire UK and Irish business. What I've got is a series of general managers and heads of development who sit in the various business units, and we do four things: We support them with account planning, we help them with strategic development, we produce new business proposals and we do pure sales.
What were your aims and objectives when you were appointed Development Director UK & Ireland?
TH: We had business development teams spread across the business and what I wanted to do was bring that all together in one place, so that I could get synergies, get better control of resources and leverage best practice — so that's effectively what we've done in that time. We've recently brought all these together into one office in Chippenham (Wiltshire).
What sectors do you operate in within the UK?
TH: We have two main businesses: We have a retail business comprising food and general merchandise that turns over about £1 billion and it's made up of most of the large retailers.
On the food side, we work with Tesco, Sainsbury's, Morrisons, Somerfield and the Co-op. And on the general merchandise side, we work with Marks&Spencer, Matalan, Argos, and Comet — so a real range of high quality retail customers.
You have to be very good to get that work in the first instance, but you have to continue to be good and then get better in order to stay there. The second business area is manufacturing, which includes foods, fuels and milk distribution, construction, recycling, and defence. Customers include major defence primes where our specialised skills and knowledge of the industry are critical.
Have you made any recent investments in your fleet?
TH: In terms of investment in our customers' businesses, we invested over £1 million in a fleet of new tractor units for our Heinz and adidas contracts. We have a longstanding relationship with Heinz; we run a large automated facility for them. In fact, Wincanton was really at the forefront of introducing automated warehousing about 11 years ago. The new fleet will be put to the test during the coming 'Soup Season' (October to January) when we will deliver in excess of 200 loads a day for Heinz.
One of the things we've done with Heinz is to introduce other partners into that environment and adidas was one of those. There is a lot of synergy between the two businesses in terms of the way that we employ assets, the way that we employ our people. So it was a joint investment.
Have you invested in other areas of the business?
TH: An area in which we've made significant investment is construction, where we are now the only national 3PL network that's in the construction sector. We've also recently bought into the defence sector, where we realized we needed to have an increased presence. An acquisition just over a year ago took us into that marketplace.
From the perspective of our records management business, we're centred in London and Dublin, but we've extended that so we're now into the Midlands, the North, and Scotland. As well as introducing new facilities there, we're also extending some of our existing facilities. We've just brought on a new site for our food services business in Manchester – a further extension into an existing market.
Has the industry changed in recent years?
TH: If we rewind several years, most large customers would have had dedicated operations, so we would have had one set of resources just focusing on that particular customer; that was great in terms of giving absolute service focus but times have moved on and the economic pressures have changed. We're getting into much more collaborative solutions, where people are sharing assets across customers. For example, we have vehicles that are branded under one customer's livery but they are actually making deliveries on behalf of a number of customers.
How has the global downturn affected Wincanton?
TH: Our markets are challenging, but our leadership in a number of sectors, together with the strength of our customer relationships, enables us to sustain new business momentum. There are parts of our business that have been impacted — construction for example, but we reacted quickly to the downturn, reducing our operational and functional costs to reflect arket conditions.
All that we're focusing on is how we can make sure the business is shaped to take advantage of the opportunities that are going to come when the economic climate changes. We are pragmatic about what the coming year holds for us but what we have got is a very balanced portfolio, with a whole range of different market sectors, so that gives us an element of protection.
Has Wincanton invested in the recently implemented Driver CPC?
TH: The Driver CPC is about providing a minimum level of 30 hours training over a five year period and ensuring there is consistency. We already have minimum standards in terms of our driver training that far exceed the CPC requirement and 2,000+ Wincanton drivers have achieved NVQ certification with Wincanton. We also have over 200 accredited driver trainers within the company.
What does the future hold for the company?
TH: Where's the next tranche of Wincanton's development going to come from? It exists in a number of pockets. Construction would be one of those, container management – we've got a 25 percent market share in terms of container logistics now and that, for us, is a really important market sector. Our core business was operating warehouse and transport, but because of our container logistics capability, we are now not only able to integrate container movements from ports, but we're able to integrate that into much more complex arrangements.
We've just invested in a new container port as well. And that's all about getting containers off dock, getting them out of the congested ports, taking them off site and putting them in a location which is closer to their final destination.
Records management, defence and aerospace, intermodal and food service are all business areas with very attractive growth potential for Wincanton, and ones which we fully intend taking advantage of.