Supply Chain Risk Management
Procurement is critical to CEOs, says BCG's Daniel Weise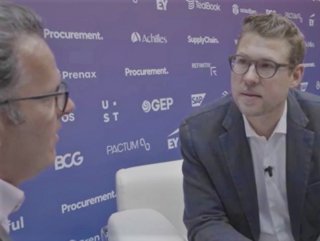 Daniel Weise, BCG Global Topic Leader, Procurement, being interviewed by Supply Chain Digital Editor in Chief Sean Ashcroft at the Procurement & Supply Chain LIVE Show.
Daniel Weise, Global Topic Leader, Procurement, at Boston Consulting Group. discusses the take-home messages of BCG's book, Profit from the Source
In April 2022, Procurement Magazine, Supply Chain Digital and Bizclik Media Group returned to London's Tobacco Dock to host our second Procurement & Supply Chain LIVE.
Dubbed 'The Risk & Resilience Conference' the two-day hybrid event featured keynotes, roundtables, Q&As, and networking opportunities with inspirational and knowledgeable leaders in the procurement and supply chain space.
Daniel Weise is Global Topic Leader, Procurement, at Boston Consulting Group (BCG). Weise delivered a keynote based around the contents of a BCG book he has co-authored, called Profit from the Source.
After his keynote, Weise caught up with Supply Chain Digital, to chat about the book's key messages.

What's the take-home message of Profit from the Source?
If you want to have peace as a CEO, then you need to overinvest in procurement and supply chain, and that's what the book is about. We define procurement a lot broader than just cost savings. We talk about sustainability, innovation, speed, quality, and having the risk. And that only works by putting suppliers at the core of the business. That's our recipe, Profit from the Source. However, we show three obstacles how to achieve this as a CEO.
Who is Profit from the Source's target audience ?
It is really a book for CEOs because we think procurement still is Corporate Siberia, those days. We know from facts and research that a typical CEO only spends 1% of time with the procurement professionals and hence the suppliers. That is something we want to train. So the audience is the CEO, but every CPO will learn a lot by making his pitch towards the CEO by reading the book.
Procurement is a lot more strategic than it used to be. It used to be a way to control costs. At what point did it become so strategic?
Living in times where we have a Ukraine conflict going on, living in times where there's supply shortages and we talk about also future for our kids where we need to have scope three upstream emissions reduced, CO2 is important. So there's a second, a third, a fourth currency in procurement.
How do firms put suppliers at the heart of their ops?
By differentiating the approach. We postulate our book that they're big suppliers today and in the future, they need to be differently approached. It's not a category specific approach, it's a supplier specific approach. Of course, there's different approaches for the smaller suppliers, but by really focusing on these suppliers who need to be competitive advantaged, that is the change and that's what we're putting forward.
What will procurement look like in five years' time?
That's a very good question. I think we will be a lot more on the CEO agenda. We will be a lot closer to the A-suppliers and we need to be a lot more partnering. I think we will have different currencies. The success of procurement teams will not be only measured against inflation and cost savings, but also in halving the risk, producing less CO2 in the supply chains, getting goods in quicker, all of this becomes relevant in KPI. I think that is the good news for procurement that finally we'll be able to leave Corporate Siberia.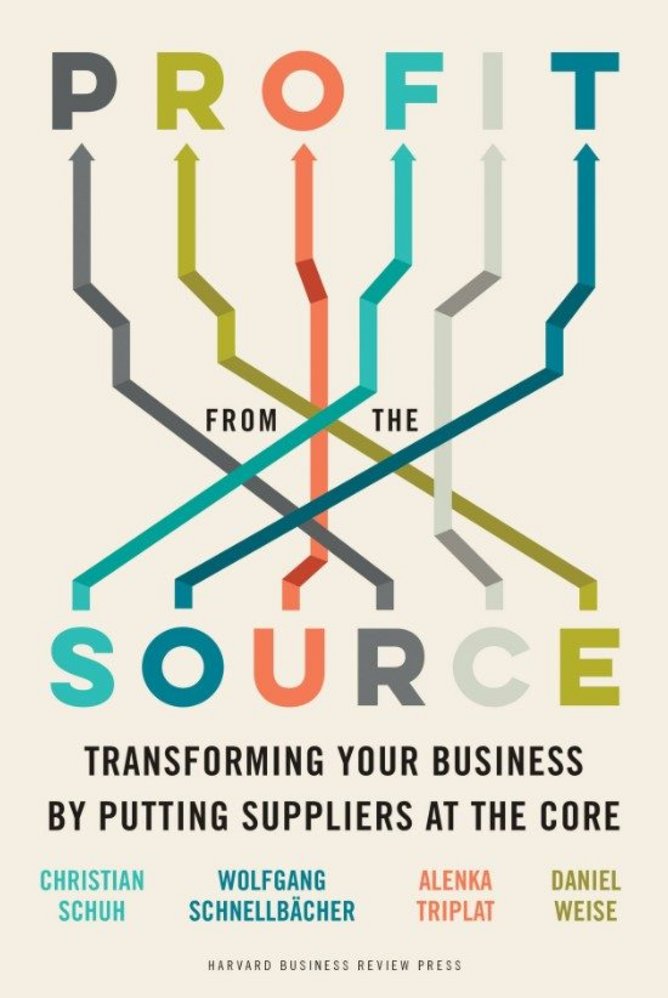 Drawing on BCG research and the authors' first-hand experience working with world-leading companies, Profit from the Source provides proven strategies to drive growth.
PROCUREMENT & SUPPLY CHAIN LIVE LONDON 2022

This October, Supply Chain Digital and Procurement Magazine return to London for an all-new event - PROCUREMENT & SUPPLY CHAIN LIVE LONDON 2022. Click here, to find out how you can attend.
Held at the QEII Centre from 12-13 October, BMG's all-new hybrid event incorporates two zones - SupplyChain LIVE and Procurement LIVE - to create a single EXPO style experience.
The event will give those attending the chance to showcase their values, products and services to partners and customers.
To find out more about PROCUREMENT & SUPPLY CHAIN LIVE LONDON 2022, click here.