Supply Chain Risk Management
Porsche Implements Icertis for Supply Chain Contract Process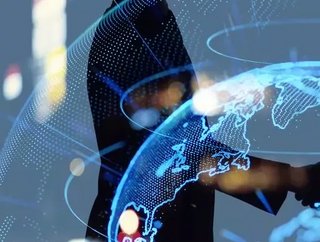 Porsche Rolls Out Icertis' CLM Platform to Increase Transparency and Efficient Contract Management...
Porsche has announced it will be partnering with specialist Icertis and deploying Icertis' Contract Lifecycle Management Solution across 18 business units as part of their new approach to contract management.
Icertis, leading provider of enterprise contract management in the cloud has announced its expansion to partner with Porsche. Porsche will now roll out Icertis Contract Management (ICM) platform as its enterprise-wide contract management software. 
Porsche AG was looking for a Contract Lifestyle Management (CLM) solution to provide digital end-to-end contract management. As it's part of an industry where the supply chain is complex, Porsche needed a cloud-based solution that provided efficient coordination with all internal stakeholders. 
The high-performance software will enable Porsche to take control of its contract, gain better access to data and overall better manage supply chains. The automotive industry often harnesses complex manufacturing and supply chains and are part of large-scale business processes.
It is essential that understanding agreements with multiple suppliers, at scale, enables organisations to better ensure compliance of the supplier base. In order to save money, tracking agreements with suppliers across the whole organisation is part of the initiative.
Icertis started it's relationship with Porsche back in 2018 where Icertis ran a trial solely with indirect procurement. This relationship has now grown into a strategic partnership as Porsche are now rolling out Icertis' software across its 18 business units, occupied by 2000 staff. 
"The correct handling of contracts is an essential component of Porsche AG's success" said Dr. Melanie Schenk, legal counsel, Porsche AG. "ICM now enables transparent integration of all relevant departments in the process of contract coordination. It also supports the departments in contract processing, e.g. through the possibility of digital signing, deadline checks and a file that can be traced at any time."
"Porsche AG has a reputation for producing some of the most innovative sports cars in the world," said Samir Bodas, CEO and Co-founder, Icertis. "To maintain efficiency in competitive and performance-driven industries, forward looking companies are reimagining their commercial foundations with contracts at the centre. We're thrilled Porsche AG is expanding its relationship with us and will leverage the ICM platform across its organization to unlock the true value that only an enterprise-wide approach to contract management can deliver."