Supply Chain Risk Management
Polysilicon Shortages Spike Global Solar Costs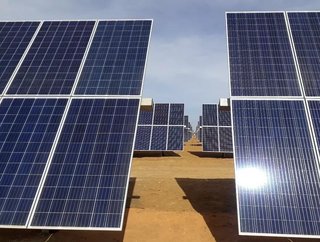 As polysilicon rises from US$6.19 to US$25.88 per kilogram, companies are putting projects on hold, and supply chains are certainly to blame
Despite the UN's Sustainable Development Goals and international climate targets, the zero-emissions solar energy industry is slowing down. This isn't due to a lack of interest, but rather, a lack of resources. For a decade, solar installation costs have been falling. Now, rising resource costs are confronting companies with reality. 
As the world economy comes back from the pandemic, not everything will return to normal. Commodities, labour, and shipping costs have risen sharply, partly due to lack of supplies and partly because suppliers are trying to recoup the past year's costs. Supply chain backups raise costs further, as the raw components to manufacture solar panels take days or weeks longer to arrive than anticipated. 
"The disruption to solar hasn't been this bad in more than a decade", said Jenny Chase, the lead solar analyst at BloombergNEF. And neither is it a quick fix, Chase cautioned. "Developers and governments are going to have to stop expecting solar to get much cheaper". 
Why Are Solar Costs Rising? 
Resources, resources, resources. Steel helps build solar infrastructure; fuel powers global transport; polysilicon plays a key role in manufacturing solar cells and panels. Here's what happens: when companies create solar panels, they slice super-conductive polysilicon into wafers, then wire them up into cells and assemble the finished panels. 
Now, in under a year, polysilicon prices have risen from US$6.19 to US$25.88 per kilogram—the highest price in almost a decade. As one might imagine, solar companies are reeling from the sudden jump in price. Of course, it doesn't help that steel, aluminium, and copper are also in short supply. Though international sustainability targets often talk about shifting away from mining—which will eventually happen—we need to mine more in the short term to meet demand. 
Finally, the global semiconductor shortage is hurting the industry. "Downstream of polysilicon, it's very painful", said Xiong Haibo, Canadian Solar Vice President. "At present, none of the downstream companies are profitable". 
Price Pressures Delay Large-Scale Projects 
In Q1 of 2021, solar contract prices rose 15% in the United States. Across the pond, the situation isn't much different: in Europe, companies are pushing projects further down the timeline. "Prices have stayed high, so those who have [the] capacity to wait are still waiting", said Jose Nunuz, CFO of Soltec Power Holdings SA. And in China, solar panel producers are raising prices by 20-40%. 
 Some experts claim that 2021 might be the first year where solar energy growth is negative. "Global projects that haven't signed price agreements with utilities might get delayed unless the customer is willing to pay a higher rate for the electricity", said Xiaojing Sun, a Wood Mackenzie Ltd. analyst. 
After the MAC Global Solar index tripled in 2020, it dropped 24% over recent weeks. Developers in the United States are struggling to start their projects for 2022 without an accurate read on how long the high prices will last. Solar panel producer First Solar struggled with supply chain congestion at American shipping docks; Array Technologies cited spiking steel and freight costs. Yet some in the industry claim there's hope. 
Nitin Apte, CEO of Vena Energy, explained that solar panels are growing more efficient—and that the current situation won't derail solar forever. Her company is forging ahead with solar projects in Japan, Taiwan, Australia, and India. "We're not slowing down construction", he said. "We're locking down orders at the best prices we can get".