Supply Chain Risk Management
Pentagon Faces Systemic Supply Chain Complications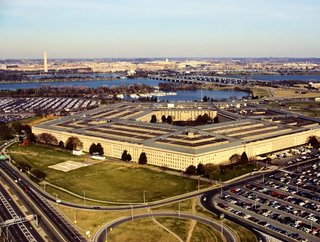 The American military can no longer rely on single-sourcing for its defence equipment, begging the question: how can it fix its broken supply chain?
The last time the States went head-to-head with a global superpower, the opponent was Russia, and the conflict was the Cold War. Since then, the nation has been engulfed in a series of low-intensity wars in Iraq and Afghanistan—both of which were intermittent enough to use contractors when planes, tanks, and ships ended up out of commission. Yet now, as tensions rise around the world—especially between the United States and China—the US Department of Defense must face the diminishing resilience of its supply chain. 
A lack of spare parts, supplier scarcity, and sole-sourcing practices have brought the Pentagon to this point. Issues run rampant beneath the surface—and this is just in peacetime. If the world explodes into conflict in the near future, it's hard to imagine that the United States could long remain in a drawn-out, intense war with other superpowers. So what's the issue? 
Why Single-Source? 
Before COVID-19, single-sourcing was the standard in many military operations. But when the military relies on a single supplier for any part, they make themselves vulnerable to disruptions in global supply chains. Why do they do it, then? For the most part, aeroplane and tank materials are highly complex, with no margin for error. Fundamentally, military procurement leaders rely on manufacturers that they trust. 
In addition, dominant manufacturers can lock down market prices. In the aeroplane industry, for example, the components are so expensive and complex that there's a high barrier to marketplace entry—and even if upstart firms do manage to do so, they're often crushed by low prices from the competition. In the short term, it makes sense for the military to buy parts from the least costly, most trustworthy manufacturers. But what happens when those vendors fail? 
What's the Supply Chain's Current State?
Frequent budget cuts and two decades of on-and-off fighting in the Middle East have left the Pentagon's supply chain with no fuel left in the tank. According to the 2019 Industrial Capabilities Report, the US military overly relies on foreign suppliers, lacks aluminium and magnesium sand castings, and, as a critical example of sole-sourcing, only has two suppliers of solid-rocket motors. For a military that needs to be ready to act without hesitation, this represents a real need for rapid change. 
What Steps Can the Pentagon Take? 
Though the current situation looks grim, the United States has taken recent steps to ramp up its domestic and foreign capabilities. Joe Biden has signed numerous executive orders into law to strengthen American supply chains, invest in new technologies, and support American manufacturers. 
Yet according to Andrew Gonzalez, senior associate at One Defense, and Stephen Rodriguez, senior advisor at the Atlantic Council, if the Pentagon wants to recover, it must act now. 
They make three strong recommendations. First, the Pentagon should write contracts that have surge requirements—essentially stating that manufacturers have to rapidly ramp up their production capacity should there be a war. Second, it should develop diverse supplier networks, refusing to put all its eggs in one basket. Third, it should press suppliers to use emerging technologies to shorten lengthy R&D timeframes. 
At the end of the day, what's needed is a strong policy incentive for surge capacity. The American military must know that if it ever engages in a drawn-out, intense war, it can rely on its suppliers to meet demand. After all, this is peacetime. Grounded tanks, aeroplanes, and ships don't cost us lives. But what happens if our supply chain is still weak when we go to war?