Supply Chain Risk Management
PART TWO: Optimisation Squared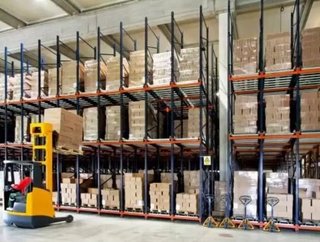 The Perfect Load: It Begins in the WarehouseProviding warehouse and transportation planners with simultaneous visibility into orders, as well as network...
The Perfect Load: It Begins in the Warehouse
Providing warehouse and transportation planners with simultaneous visibility into orders, as well as network constraints, allows them to focus collaboratively on a concept called the perfect load. Though traditionally associated with transportation management, perfect load planning actually relies heavily on warehouse visibility and cross-functional optimisation.
What is the perfect load? It's the load that maximises routing by aggregating many different kinds of transportation demand including inbound, outbound and inter-facility movements of inventory. By stitching together these moves in an optimal way, perfect loads maximise transportation and warehouse efficiency, as well as financial results.
The perfect load also maximises the containerisation, or load building, of products; all the activities from building cartons and pallets to loading onto the container. Perfect load building maximises the available three-dimensional space across all these stages, matching customer orders to physical capacity in the most precise and profitable manner.
Perfect loads also take advantage of sophisticated order splitting and scheduling strategies to further reduce costs whenever possible. Traditionally, individual customer orders were considered inviolate and non-breakable, but today transportation planners are recognising that orders can often be strategically split to maximise utilisation of assets such as trucks or ocean containers. While customer delivery commitments are still paramount, perfect loads increasingly represent partial orders that are spread out over multiple assets in order to create new transportation and warehouse efficiencies.
Because perfect load building depends on managing constraints across the dynamic warehouse and transportation functions, it's essential that these two areas work together if companies are going to achieve the perfect load on a consistent, day-to-day basis.
While perfect route planning has to consider such nuances as cross-docking opportunities and the three-dimensional space available inside various containers, the entire customer delivery process also depends on products being ready at the loading dock when trucks arrive.
Unless real-time warehouse constraints are considered simultaneously with real-time transportation constraints, this process will not be fully optimised.
Iterative Planning: Creating Real-Time Agility
Bringing the warehouse and transportation functions together under one umbrella allow the introduction of a new concept that maximises moment-by-moment agility: iterative planning.
Every day, planners build the best-possible routes, pallets and containers from a transportation perspective. But they may not consider that these plans could result in warehouse inefficiencies. For example, by sending employees across the facility three times to pick different products.
While multiple trips across the warehouse aren't necessarily a recognised 'constraint' they can represent an enormous loss of productivity over the course of a year. Cross-functional plans need to recognise these operational inefficiencies and work around them.
That means transportation planners need to have real-time visibility into the warehouse configuration, so that workforce productivity is maximised. When orders are packed, transportation planners also need to ensure they have drivers, trailers and dock personnel ready to meet the loading schedule.
But, because conditions constantly change, these plans cannot be fixed. To truly optimise warehouse and transportation management, plans need to be reiterated and updated throughout the day. A dynamic, real-time view into warehouse load states, order changes and disruptions enables real-time responsiveness across both functions.
By operating with flexibility and honouring real-time constraints and inefficiencies as they become apparent, companies have the power to truly optimise asset productivity, workforce efficiency and financial results across both their warehouse and transportation networks. This is the ultimate combination of agility and cost control that companies are seeking today.
Technology: The Great Enabler
Clearly, companies can achieve enormous benefits from tightly integrating their warehouse plans and transportation plans. But how can they achieve this ideal state?
The answer is improved supply chain planning solutions that enable real-time information sharing and strategic process coordination, across both functions.
Technological tools can provide the critical linkages among warehouse and transportation capabilities, enabling cross-functional managers to view the same real-time information about demand, constraints, resource availability, service targets and performance metrics.
Instead of acting as mutually exclusive functions, the warehouse and transportation network can be knit together via advanced software to create a new level of interactivity, interoperability, integration and collaboration.
Technology also supports the repetitive, iterative planning capabilities that are needed to integrate these functions in real time. Whether there is an emerging opportunity like a new customer order, or a challenge such as an inventory shortage, software solutions can alert both functions — and automatically suggest a revised course of action that optimises assets in light of this change.
Advanced solutions are already being developed to support this new level of visibility, collaboration and agility.
Instead of managing transportation and warehouse operations separately, tomorrow's supply chain software will transform both functions into a single engine and shared dashboard, focused on continuous planning and execution that spans both capabilities and provides a net-new view of logistics.
As conditions change, next-generation software tools, along with process and organisational realignment, will position this new logistics network to adapt in real time, creating an incredibly powerful environment of continuous improvement and ongoing agility. Whatever your industry or business model, that's bound to create a significant competitive advantage.