Supply Chain Risk Management
Pandemic prompting firms to increase inventory - McKinsey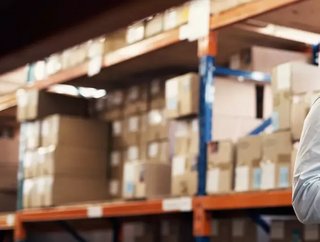 McKinsey's latest pandemic report on supply chains shows businesses are prioritising inventory over resilience strategies like near-shoring and onshoring
McKinsey's latest annual report into how the Covid pandemic is shaping the supply chain reveals that increasing inventory to be the most common response among businesses.
In its 2020 report, most respondents said that they planned to improve supply chain resilience by combining an increase in the inventory of critical products, components, and materials with moves to diversify supply bases, as well as localise, or regionalise, supply and production networks. 
But the 2021 report shows that in reality, most companies were much more likely to increase inventory and much less likely either to diversify supply bases or implement nearshoring or regionalization strategies.
In 2020, 47 per cent said they planned to increase inventory, but by 2021, 61 per cent said they had actually done so.
Many didn't action plans to increase supplier base    
Conversely, in 2020, 40 per cent said they planned to increase their supplier base and adopt a near-shoring strategy, and yet by 2021, just 15 per cent had implemented such strategies.
McKinsey also found that different industries have responded to the resilience challenge of the pandemic in different ways. Healthcare companies are out in front on resilience, with 60 per cent of healthcare respondents saying they had already regionalized their supply chains, and 33 per cent having moved production closer to end markets. 
By contrast, only 22 per cent of automotive, aerospace, and defence companies had regionalized production, even though in 2020, 76 per cent of them said they had prioritized this. 
Move away from lockdown 'may explain shift to inventory' 
Interpreting the figures, McKinsey says the move from  lockdown in 2020 to a more normal state of affairs in 2021 might explain the shift to increased inventory as means to bolster resilience.
"In 2020, lockdowns and travel restrictions were disrupting activity in every part of the economy," McKinsey said. "Demand evaporated in some categories and skyrocketed in others." This, it says, prompted many businesses to look at reconfiguring their supply chains. But it says the easing of restrictions has seen a shift in priority towards increased inventory, as a means to minimise supply disruption.
The eagerness of businesses to maintain inventory might be explained by the findings of another McKinsey study - its US Holiday Shopping Report 2021.
Inventory move a way to protect customer loyalty
This showed the profound effect of supply problems on brand loyalty and customer behaviour, with product availability now the single most important purchasing factor for consumers.
Fashion brand Gap is one such company that prioritised inventory. 
Speaking at a Q3-results press conference, GAP CEO Sonia Syngal said the company had sought to limit the ill-effects of supply problems by investing heavily in expensive air freight in order to service customer demand, and prevent brand loyalty from being eroded.
Other headline findings in McKinsey's 2021 pandemic report include:
95 per cent have pushed having a formal supply chain risk-management process to the top of their agenda.

59 per cent of companies say they have adopted new supply 

chain risk management-practices over the past 12 months. 

4 per cent have set up a new risk-management function from scratch.