Supply Chain Risk Management
Palletways shortlisted for national IT award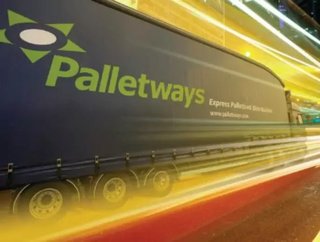 Palletways, Europes largest and fastest growing palletised freight network, has been shortlisted for the BCS & Computing UK IT Industry Awards, a h...
Palletways, Europe's largest and fastest growing palletised freight network, has been shortlisted for the BCS & Computing UK IT Industry Awards, a high-profile national accolade which recognises excellence in computing.
Palletways has been shortlisted for the prestigious Business IT Innovation of the Year Award alongside a number of major companies including Virgin Media, BT and Telefonica UK, following two significant IT breakthroughs made by the company.
The award will be presented for new hardware or software products that make the biggest contribution to business technology or to IT in general.
Martyn Young, Managing Director of Palletways UK Member Network, said: "We are delighted to be shortlisted for these prestigious awards, which are the benchmark for outstanding performance throughout the UK computing industry. It shows how creative thinking can solve daily operational challenges and deliver significant improvements to customer service and overall business performance."
The two breakthroughs achieved by the company are The Palletways Operations in Real Time (PORT) web portal, which has been developed to provide management, employees, over 300 network members across Europe and customers with a single point of access for all services in real time, 24 days a week, 365 days a year.
The other was inspired by an architectural surveyor using a high definition camera to survey the Notre Dame Cathedral. The Palletways Archway Scanning System (PASS) uses a network of scanners and HD cameras to scan and photograph every vehicle and each individual pallet on Palletways sites. It provides full visibility of all vehicles and the status, location and physical condition of every individual pallet.
David Clarke MBE, Chief Executive Officer, BCS, The Chartered Institute for IT, said: "I'd like to congratulate this year's finalists. They showcase not only the innovation and the professionalism of those working in IT, but also demonstrate the importance of IT in delivering business and social benefit."
The awards will take place on Wednesday, November 13 at Battersea Park Events Arena, London, with over 1,300 IT and business leaders expected to attend.
Palletways, founded in the UK in 1994 to provide an express delivery solution for small consignments of palletised freight, is today the leading dedicated pallet network in Europe, offering more depots and handling more volume than other pallet network.