Supply Chain Risk Management
Optimising picking strategies for #Instafashion sales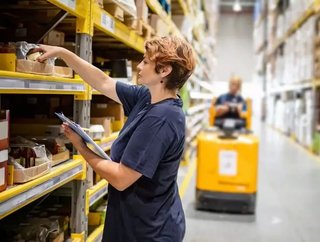 Mike Chadwick, Supply Chain Consultant at Indigo Software, highlights ways in which warehouses can optimse their picking strategies. There are over 4bn...
Mike Chadwick, Supply Chain Consultant at Indigo Software, highlights ways in which warehouses can optimse their picking strategies.
There are over 4bn internet users worldwide, that's more than half of the world's total population. Active social media users make up around 3bn - nearly 40% of the population - showing how ubiquitous it has become to our lives.
Brands appreciate how hooked we all are on social media and what this means in terms of its commercial potential. They recruit influencers – people like Lorna Luxe, Dani Dyer and Lottie Tomlinson - to help promote their products or services and help drive sales. It's especially powerful among Generation Z and millennials. 
Social media has become another great leveller (like the Internet before it), allowing start-ups to compete with big brands - clever strategy and artful supply chain execution are what's important. The new BBC Three series "Breaking Fashion" portrays this perfectly, showing how Manchester 'fast fashion' brand "In The Style" is able to compete with the likes of PrettyLittleThing and boohoo using social media influencers and celebrities to help create demand and boost sales.
How do #influencers affect the warehouse?
What is the impact of social media in the warehouse? What needs to happen when a new 'must have' item goes viral on Instagram? How can warehouse operations cope and how does a Warehouse Management System (WMS) help ensure the right items get to the right customers as quickly and cheaply as possible?
Flexible picking methods to support ecommerce sales
Warehouse management software is an essential tool to get through the day's order pool efficiently and without having to rely on too much additional labour – which adds cost to already tight margins. WMS software needs to have the flexibility to support multiple approaches to picking, depending on the different types of products being sold. 
SEE ALSO:
Batch Pick and Sort Picking
Ideal for high volumes of small orders, batch picking allows SKUs for multiple orders or shipments to be picked simultaneously and then grouped into individual orders. This type of picking greatly increases the throughput possible in a warehouse, because it reduces the travel times to gather stock items and makes the whole process as efficient as possible. Goods are then brought to a central marshalling area where order assembly operatives finish each customer order, adding brand specific finishes as a value add where relevant. If your WMS supports batch pick and sort functionality, social or ecommerce orders can be released in the shortest possible time, for the lowest cost possible.
Wave picking
Larger orders (in terms of the numbers of SKUs per order) can be picked using wave picking and a good WMS will have the flexibility to support this method too. In wave picking, each SKU for an individual order is picked discretely. The benefit of this approach is that orders can be scheduled for a set time within the day, depending on their profile or priority. Orders coming in from VIP customers or with a special delivery request can be scheduled for times when additional resources are available, or to reflect the delivery carrier being used.
For brands wanting to capitalise on the power of social media to create demand and increase sales, the ability to switch seamlessly between wave picking, batch pick and sort picking is an essential WMS feature.
How to select the right picking method for social commerce
The decision around which picking method is best for ecommerce brands needs to be made according to the types of goods being sold in the warehouse. 
Large numbers of smaller products are best picked using the batch picking method. This is because groups of individual SKUs can be picked simultaneously into a central tote and then centrally sorted into individual orders, significantly cutting down on the amount of travel time between stock locations.
If the warehouse is exceptionally busy, with a large number of pickers and different product SKUs, wave picking can be more efficient. This is because it cuts down on congestion between locations and allows orders to be grouped into zones for optimum productivity. 
For brands using social media to drive sales, your warehouse can potentially use both these methods. When new products are first launched, wave picking can ensure those orders are prioritised, meaning that must have items are hitting the streets (and social media) as quickly as possible, for the lowest possible delivery cost. The faster items can reach end consumers, the faster they can be promoted with selfies to perpetuate demand!
Before commencing any project to implement WMS technology, it's imperative to conduct a full warehouse review and identify any opportunities to improve efficiencies in advance of introducing software. Indigo's supply chain consultants have extensive real-world experience working with social commerce or ecommerce brands and can advise on the most appropriate strategies.
For more information on all topics for Procurement, Supply Chain & Logistics - please take a look at the latest edition of Supply Chain Digital magazine.