Supply Chain Risk Management
Norbert Dentressangle launches time critical services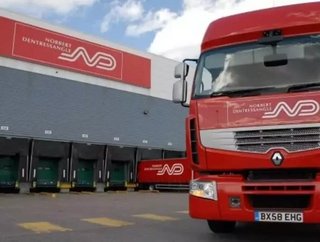 Follow @SamJermy and @SupplyChainD on Twitter.The Air and Sea division of Norbert Dentressangle has launched a complete range of time critical services...
Follow @SamJermy and @SupplyChainD on Twitter.
The Air and Sea division of Norbert Dentressangle has launched a complete range of time critical services, offering tailor-made solutions for urgent and specialist deliveries to companies in a wide range of sectors, including oil and gas, automotive, manufacturing, fashion and life sciences.
To head up the new business unit, Norbert Dentressangle has recruited time critical expert, Stacy Rouillon, along with a dedicated team of specialists to deliver and develop Norbert Dentressangle's time critical services.
These currently include secure critical services, including on-board courier, chartered aircraft and secure container, for confidential, valuable or sensitive items and air critical services for urgent shipments.
In all cases, services are available 24/7/365 and shipments are picked up within 60 minutes of booking confirmation. Norbert Dentressangle also offers real-time tracking and reporting, specially trained staff and a dedicated point of contact, supporting a complete chain of custody for every shipment. The company can also arrange Customs clearance at both origin and destination if required.
Based within Norbert Dentressangle's existing offices at Heathrow, the new business unit offers best-in-class time critical services, helping customers avoid or reduce business loss due to manufacturing downtime, breakdown, accidents or force majeure.
Stacy Rouillon said: "At some point, almost all supply chains rely on time critical services; whether it be to avoid a costly production line stoppage or in the life sciences sector where it can genuinely be a matter of life or death.
"In line with our ambition to become a top-tier player in global supply chain management, Norbert Dentressangle is continually expanding its range of expertise, services and solutions and the launch of the time critical business unit is just the latest example of this."
Annual turnover of Air & Sea activity within Norbert Dentressangle in 2014 was €206 million and the division currently employs around 800 colleagues across 56 offices in 14 countries on three continents. 
Norbert Dentressangle provides a complete range of air and ocean freight and customs management services, offering cost-effective, reliable and flexible door-to-door solutions to help clients manage their international flows. Norbert Dentressangle has particular expertise in aerospace, chemicals, luxury goods, the management of major cargo projects and for its proficiency in customs engineering, notably on the Europe-Russia and China-USA trade lanes.
Norbert Dentressangle is an international player in logistics, transport and air & sea freight with 43,200 staff and a presence in 25 countries. At 31 December 2014 its turnover was €4.67 billion, including 60 percent generated outside France. Norbert Dentressangle develops high added value solutions in its three sectors of activity on the European, American, African and Asian continents and places sustainable development at the core of its business.
For more information, please visit: www.norbert-dentressangle.com