Supply Chain Risk Management
News analysis: Is pandemic killing just-in-time supply?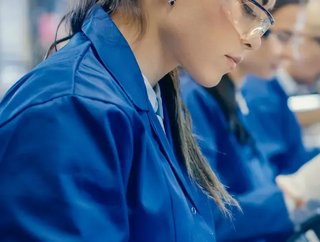 Just in time - or 'lean' - manufacturing is under threat from pandemic disruptions, a survey claims. But is JIT supply doomed, or merely evolving?
So a new survey says ongoing disruption might be the death knell for 'just-in-time' (JIT) supply chain models. We're told that manufacturers that once relied on JIT models are now finding ways to become more resilient, and less exposed to future unforeseen risks, such as the pandemic. 
The survey - by industry body Make UK - involved 228 manufacturing businesses, of which 35% say they are planning to switch to home-based rather than international suppliers, as a way to counter international supply chain disruptions. A similar number (31%) say they plan to relocate some or all of their production to the UK.
It's the same everywhere. You could conduct a similar survey in virtually any territory and produce similar results - even with the Brexit factor in the UK taken into account.
But is the JIT model really doomed? It has after all been around for more than 70 years, and has served thousands of businesses very nicely in that time.
Toyota introduced JIT production to wider world 
It was back in the 1950s that JIT- also known as 'lean manufacturing' - began to see traction. This followed the visit of Toyota CEO Eiji Toyoda to car makers in Detroit. Toyoda was appalled at the amount of waste and lack of innovation he witnessed. 
So appalled that when he returned to Japan he cut back on excess inventory and ordered components and spares only when needed. The result was efficiency savings that propelled Toyota up the auto-makers league table, past American car makers who were rooted in the past.
Toyoda recognised that JIT manufacturing can cut costs and increase efficiency, and it has remained largely unchanged since. A company produces an item only after a buyer has ordered it, the aim being to keep inventory low. 
The alternative is the standard inventory-based production model, in which a business orders materials in bulk, produces as much as they can from one shipment, and then rinses and repeats when stocks begin to run low. 
Apple's Tim Cook is today's high priest of JIT manufacturing
The modern high priest of lean production is undoubtedly Tim Cook, CEO of Apple. Cook loathes inventory. He once told Forbes he finds it "fundamentally evil". "Inventory is like dairy products," he has also said. "And who wants to buy spoiled milk?" 
He joined Apple in 1998, back when the company was in decline. Less than a year later it was in profit, thanks to Cook introducing a JIT manufacturing model that he had overseen in his time at IBM. 
His manufacturing blueprint saw Apple pare back its supply chain vendors from more than 100 to 24 and slash its number of warehouses by half. 
Today, Apple can turn over its inventory once every five days, and its ability to launch, manufacture, and ship millions of iPhones globally like clockwork - with virtually no inventory surplus - is held to be a miracle of JIT.
But as the Make UK report suggests, the JIT model is susceptible to both supply and demand shocks, and there have been a few of these over the past two years. 
This is why Apple JIT miracles have been thinner on the ground of late - but not as thin as the supply of microprocessors that run the company's iPhones. Labour shortages have also hit Apple's ability to turn over stock at lightning speed. As a result it missed its Q4 target, with supply constraints knocking US$6bn off its top line. 
Lean manufacturing exposed by shortage of skilled labout
But the JIT models hardest hit by the pandemic are those in grocery, general merchandise and Consumer Packaged Goods (CPG). These have been exposed badly.
"Suppliers have not been able to keep up with the sudden demand surge for raw materials, and CPG has not replenished retailers fast enough to keep up with demand volatility," explains Boston Consulting Group Rajesh Shetty, speaking to Reuters.  
He added that the reliance on "aggressive JIT models" has "exposed companies to additional performance degradation".
While there is little doubt low inventory boosts a company's bottom line, running a business this way is a high-wire act of coordination. Everything needs to be perfectly synchronised - from the sourcing of raw materials for manufacturing right through to ensuring timely delivery. 
Such high-wire acts are difficult at the best of times, but with the headwinds of recent times it has caused some serious wobbles. Some have tumbled to their deaths, not least myriad small energy-providers in the UK, who were wiped out by a sudden spike in energy prices.
Pandemic won't kill JIT supply, but modify it
But even if the supply chain disruptions continue for many years, as some are predicting, it is unlikely to be the end of JIT manufacturing. It will, however, change the nature of it.
Apple, for example, is slated to begin developing its own chips, rather than relying on those from Qualcomm. Never in a million years is the company going to ditch the JIT model that has fuelled its status as the world's most recognised brand. It will simply seek to reduce risk and increase resilience.
In a similar way, other companies will 'reshore' production, so that their JIT models are less prone to a right royal buffeting from supply headwinds.
And then there's digitalisation, which - properly implemented - makes supply chains far more agile and better able to withstand serious and protracted disruption - both the JIT supply model and the traditional one.  
So no. JIT is not terminal. It's simply undergoing procedural surgery.